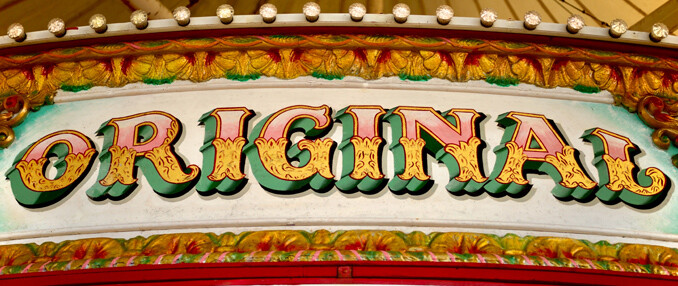 Richard Kogler
Highlands Group Leader
"Now there are varieties of gifts, but the same Spirit, and there are varieties of service, but the same Lord, and there are varieties of activities, but it is the same God who empowers them all in everyone. To each is given the manifestation of the Spirit for the common good" - 1 Corinthians 12:4-7
"As each has received a gift, use it to serve one another, as good stewards of God's varied grace: whoever speaks, as one who speaks oracles of God; whoever serves, as one who serves by the strength that God supplies – in order that in everything God may be glorified through Jesus Christ" - 1 Peter 4:10-11
In John 14:15, Jesus tells us "If you love me, you will keep my commandments". And his last commandment, The Great Commission in Matthew 28:18:20, is one of his most important for all believers. But many of us struggle with what it means to make disciples, and more to the point, how do we, as individuals, obey this command?
Too often we tend to focus on a narrow view of the discipleship process, envisioning a role as a bible scholar and teacher. But in reality, discipleship in its purest form involves simply coming beside another believer, mentoring them and supporting their development as mature Christians in any and every way possible. It's an obedient and humble serving posture that we are called to adopt, just as our Lord demonstrated.
Towards that end God has equipped each of us with specific spiritual gifts that if acted upon, will help us to disciple others. Since most of us are taught most effectively by example, if you demonstrate the spiritual gifts of hospitality or mercy, your care and concern for others will serve as a powerful lesson to younger believers around you. They will see you mirroring Jesus's example and it will serve to instruct them on what it means to be a fully committed mature follower of Christ. Or if you have the gift of giving or generosity, your actions will serve to reinforce for younger Christians that all of our possessions and wealth comes from God, and everything we have is really his. By freely and cheerfully giving back our God-given treasure to our church and to those in need, we instruct and therefore disciple other believers through our example.
Understanding, acknowledging and acting upon the spiritual gifts that God has given to each of us is not optional (see James 2:26) and as mature Christians we need to continuously use our gifts to accomplish the will of our Lord, so that God may be always glorified. In doing this we also serve as examples to others and help disciple them, just as the life of the Apostle Paul was a powerful example to those around him. For certainly, there is no better example of a disciple maker in Scripture than Paul.
Prayer: Lord God, bless and praise Your wonderful name. All glory and honor is yours, Holy Father. Help me always be faithful a follower of your Word, and help me use the powerful spiritual gifts you have generously given to each of us. To help further your Kingdom and show my love for you and your son, don't let me just talk about your Word, but let me be a faithful doer of your Word. Help me disciple other believers by my example and show the world what it means to be a true Christian.