Special Needs
Our mission is to lovingly share Christ with individuals with special needs of all ages and help them become all God has created them to be. We encourage everyone's next step of faith toward Jesus Christ, empower them to serve within the church body, and equip their families to grow together in faith.
Check out this news report from AZ Family on our ministry!
Weekend Services
Volunteers provide a safe and loving atmosphere for children and adults with special needs to learn and experience the love of Jesus Christ. Highlands Special Needs Ministry team is available during our Thursdays at 6:45pm and Sundays at 9:00 and 10:45am service times.
Friends.
Friends is a fully inclusive class for Jr High and High School students, with and without disabilities. This class will include social activities, service projects and Bible lessons. Our Friends class meets at 9:00am on Sunday mornings in the adult special needs classroom.
Parent Connect Group
First Sunday of Each Month at 10:45am in the Highlands Office
You are invited to join our Parent Connect group. This is a wonderful opportunity for parents and caregivers to come together and share the joys and challenges of the special needs journey. We also have the opportunity to support each other and share resources. The special needs classroom and Highlands Kids classes are open to provide care for your students.
Biblical Support Group for Individuals with Physical Disabilities
Thursdays at 5:00-6:30pm
This group lead by Brooke Brown will provide a safe place for adults with physical disabilities to find emotional support, be encouraged in their daily challenges, and study the Bible as we help to build each other's faith and trust in Jesus Christ. Join us afterwards at 6:45pm for Highlands Weekend Service.
Family Christmas Photo Day
Saturday, December 4th 3:00-5:30pm at Highlands Church Campus
Experience a family photo day for families of individuals with special needs. You'll receive a free, professional quality outdoor photo session with a photographer ready to capture great family moments. Also, families are invited to come before or after their session for games, crafts, snacks, and photos with special guest, Santa!
Family photo sessions last about 5-10 minutes and are first come first serve. Register your family using the button below.
Volunteer for the Christmas Party!
Join us as a volunteer for our family photo experience for families of individuals with special needs. We'll have opportunities to serve as a family photo assistant, playing games, doing crafts, handing out yummy snacks, and welcoming families onto our Highlands campus.
Night to Shine 2022
Friday, February 11th, 2022
4:30-6:00pm - On-Campus Drive-Through Parade
7:00-8:00pm - Virtual Experience At-Home Broadcast

We are so excited to be able to provide a unique Night to Shine on-campus drive-through parade and at-home virtual experience for our honored guests to enjoy! Enjoy a fun car parade through our campus parking lot complete with a red-carpet experience, costumed characters, bubble machines, live music, and more. We will also have gift bags for you to take home and enjoy. The event will then continue with an hour-long online broadcast starting at 7:00pm so you can celebrate and have fun in the comfort and safety of your own home.
We'll provide all of the supplies you need to make this an amazing night. Hope you join us in celebrating our special friends around the world!
Volunteer at Night to Shine!
We need lots of friendly volunteers at our on-campus parade to make our guests feel honored and celebrated. There are lots of ways to serve, from decorations to taking photos, cheering sections and more. Sign up using the link below and will assign you where you are most needed.
New Family Form
New to Highlands? Complete our NEW FAMILY FORM to help us make your family member with special needs time at Highlands awesome and safe.
Respite
Offered quarterly, respite is an opportunity for parents to bring their children with special needs to Highlands for a fun-filled event so parents can have an evening to themselves. Reservations are required - contact .
Highlands is an Irresistible Church
Our partners at Joni & Friends of Arizona define an irresistible church as an authentic community built on the hope of Christ that compels people affected by disability to fully belong. If you have a special need or care for someone who does, come find out why the irresistible Special Needs ministry of Highlands can make a life-changing difference!
Our Staff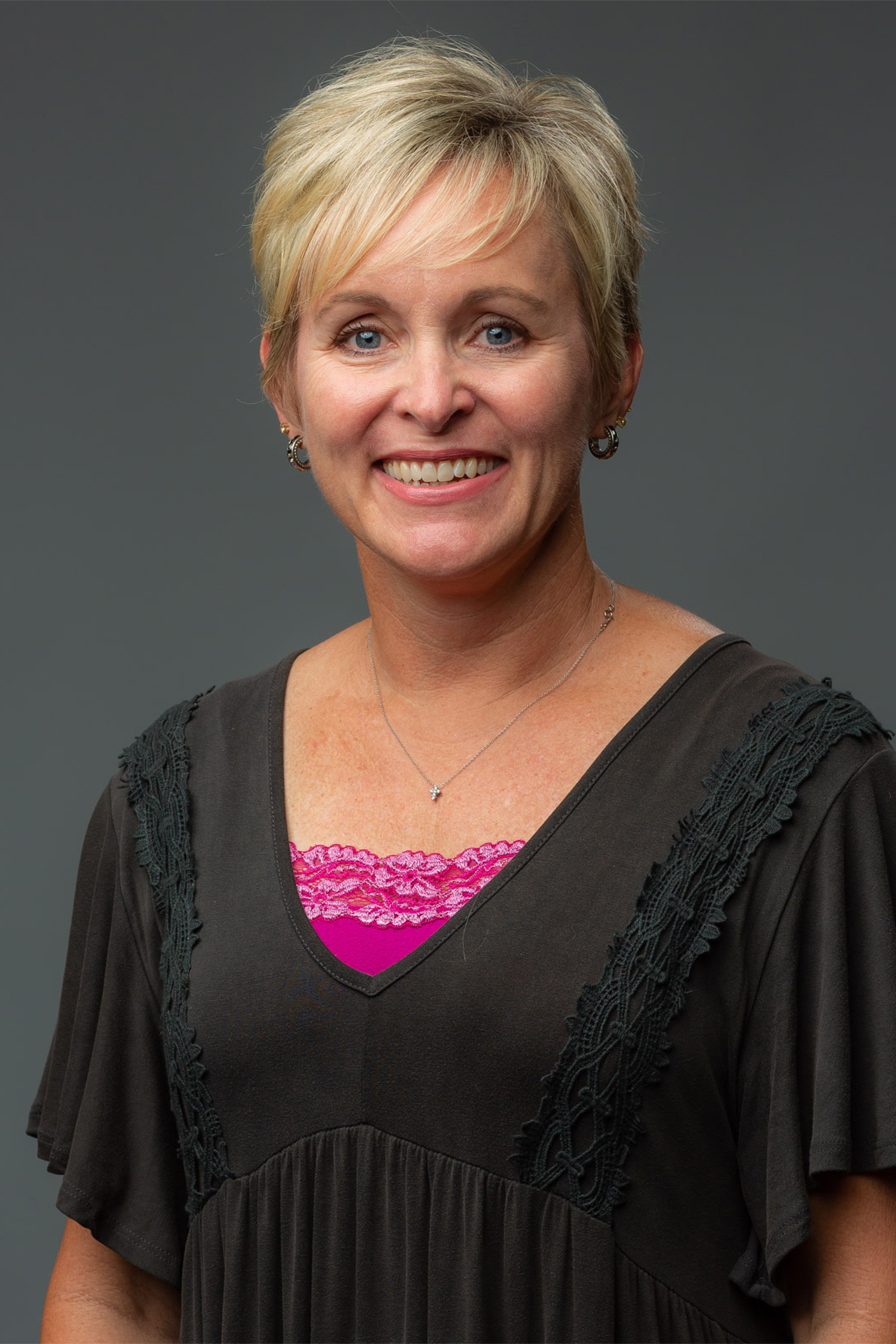 Missy Farrington | Minister of Special Needs


Missy has a Master's Degree in Special Education and a certificate in Disability Ministry.
We have many other professionals volunteering in our ministry as well. Our loving volunteers are trained by Missy and other special education professionals to provide the highest quality experience for our community to learn about Jesus and grow in faith together.