Special Needs
Our mission is to lovingly share Christ with individuals with special needs of all ages and help them become all God has created them to be. We want to equip them to follow Jesus and empower them to serve within the church body as we all grow together in faith.
Check out this news report from AZ Family on our ministry!
Weekend Services
Volunteers provide a safe and loving atmosphere for children and adults with special needs to learn and experience the love of Jesus Christ. Highlands Special Needs Ministry team is available during our Thursdays at 6:45pm and Sundays at 9:00 and 10:45am service times.
Friends.
Friends is a fully inclusive class for Jr High and High School students, with and without disabilities. This class will include social activities, service projects and Bible lessons. Our Friends class meets at 9:00am on Sunday mornings in the adult special needs classroom.

JULY 17-21, 2023
9:00AM-12:00PM DAILY
Join us for an out-of-this-world adventure this summer as we learn about Jesus and how to shine his light in the world! We will rocket their way through music, games, crafts, snacks and more each morning during this full week of fun.
Volunteers
We need adult volunteers as well as student volunteers (7th grade and above) to make VBX a great event! We have something for everyone, so whether you can serve one morning or all five, we can use you!
Parent Connect Group
First Sunday of Each Month at 10:45am in the Highlands Office
You are invited to join our Parent Connect group. This is a wonderful opportunity for parents and caregivers to come together and share the joys and challenges of the special needs journey. We also have the opportunity to support each other and share resources. The special needs classroom and Highlands Kids classes are open to provide care for your students.
Sibling Support Group
Begins August 20th
This is a group designed to help brothers and sisters of children with special needs come together and support each other. We'll provide an opportunity for kids to talk about the fun (and sometimes not-so-fun) things about having a sibling with special needs with others who will understand their journey. Two groups will be available: Ages 8-13 and 14-18. Meets quarterly.
Check back for sign-ups
Biblical Support Group for Individuals with Physical Disabilities
Thursdays at 5:00-6:30pm
This group lead by Brooke Brown will provide a safe place for adults with physical disabilities to find emotional support, be encouraged in their daily challenges, and study the Bible as we help to build each other's faith and trust in Jesus Christ. Join us afterwards at 6:45pm for Highlands Weekend Service.
New Family Form
New to Highlands? Complete our NEW FAMILY FORM to help us make your family member with special needs time at Highlands awesome and safe.
Family Resource Guide
Our Family Resource Guide was compiled by our entire Family Ministry team to help your family grow together in faith. These resources include books, podcasts, videos, games and more - all designed to help you have faith-filled conversations and interactions throughout your week.
Download Family Resource Guide
Respite
Offered quarterly, respite is an opportunity for parents to bring their children with special needs to Highlands for a fun-filled event so parents can have an evening to themselves. Reservations are required - contact .
Highlands is an Irresistible Church
Our partners at Joni & Friends of Arizona define an irresistible church as an authentic community built on the hope of Christ that compels people affected by disability to fully belong. If you have a special need or care for someone who does, come find out why the irresistible Special Needs ministry of Highlands can make a life-changing difference!
Our Staff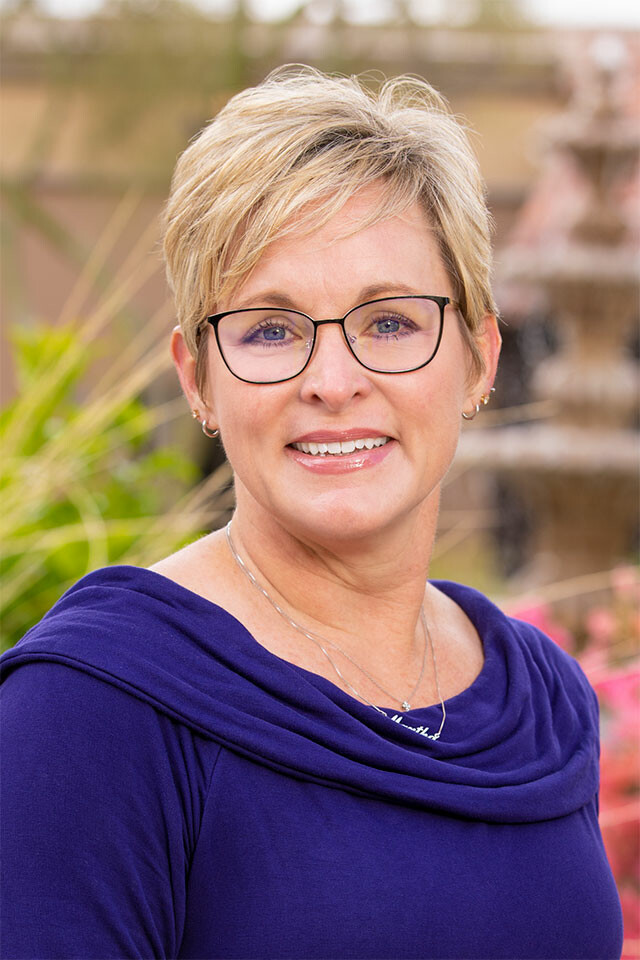 Missy Farrington | Minister of Special Needs


Missy has a Master's Degree in Special Education and a certificate in Disability Ministry.
We have many other professionals volunteering in our ministry as well. Our loving volunteers are trained by Missy and other special education professionals to provide the highest quality experience for our community to learn about Jesus and grow in faith together.