K - 4th Grade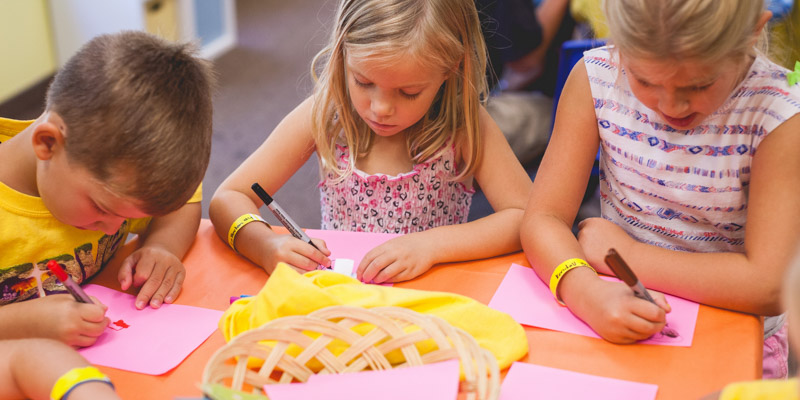 Elementary-aged kids gather during all three services for a short activity in their classrooms, then they visit the Rockhouse where they worship and learn Biblical truths through multimedia presentations, drama sketches, and creatively presented Bible lessons in a large group setting. Our goal is to both continue pointing kids towards Jesus and His amazing love and teach them to use the life and teachings of Jesus and the greater Word as their primary filter when they make decisions.
Kids Baptism Class
Sunday, April 3rd at 9:00am
We'll be having a Kids Baptism class to teach elementary-aged kids the fundamentals of baptism. We'll talk about what baptism is, what the Bible has to say about it, and how kids and parents can know they're ready to be baptized. Parents and kids are encouraged to attend together. This class will be held in the Junior High room in the Student building.
Serve
Serving in Highlands Kids is an experience that empowers both families and individuals to grow in their faith. It is not uncommon for volunteers to get just as much, if not more, out of it than the kids do. If the Lord is tugging on your heart to serve, please don't hesitate-complete our Family Ministries Connection Form to get started.
A NOTE ABOUT SECURITY
Highlands uses a unique, computer-generated security sticker check-in system. Children will only be released to the person with the matching pick-up sticker. Additionally, Highlands staff and volunteers undergo both background and reference screening. If you notice a safety or security concern during your time at Highlands, please notify a member of our staff or safety team promptly so that together, we can continue keeping our kids safe.
Questions? Email our Minister of Highlands Kids, Steve Schembri at .