Women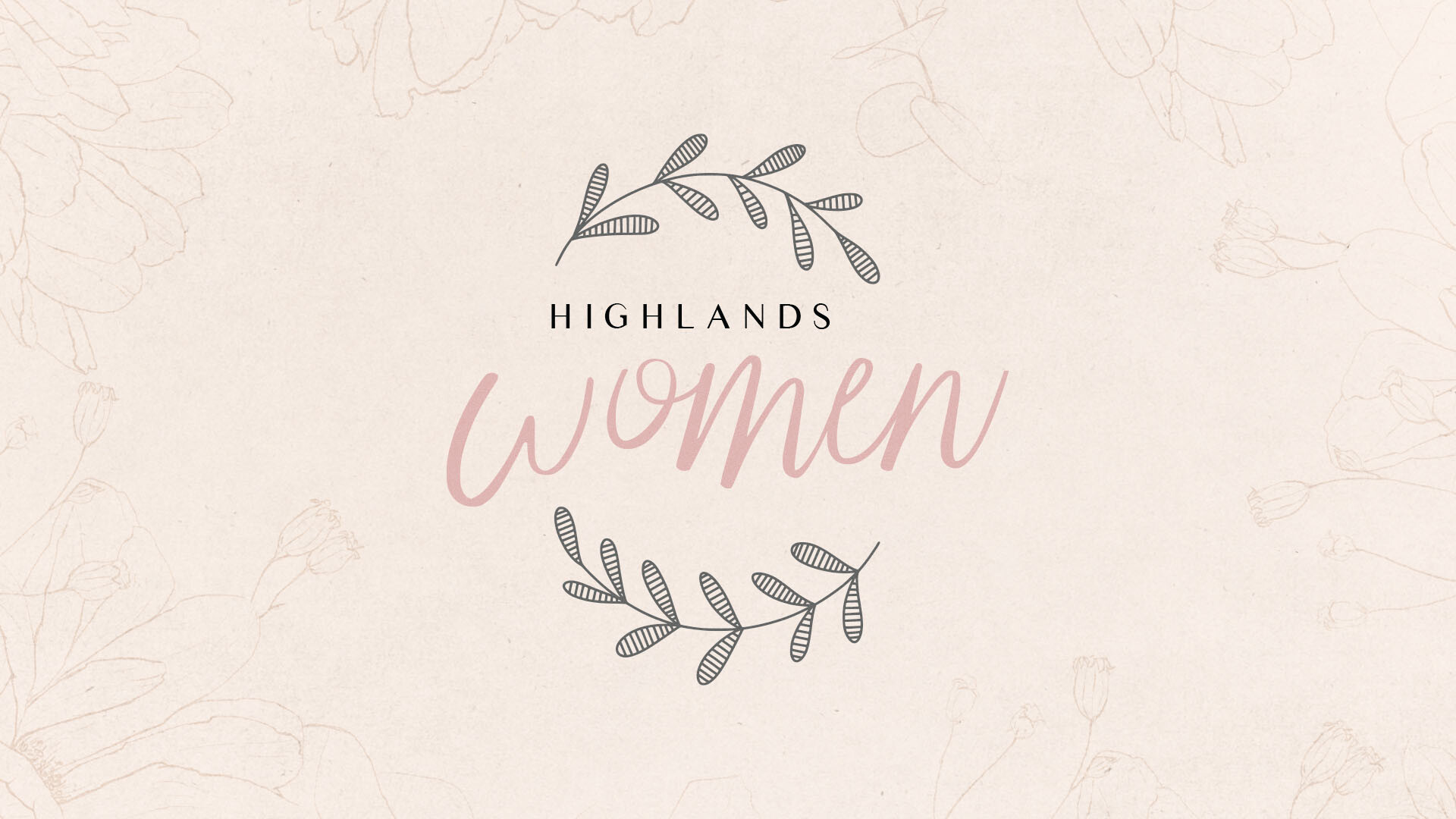 We're a community of women of all ages - single, married, and moms who want to grow in faith, build friendships, and serve our community for Jesus. If you have any questions or would like to know more information, contact our Minister of Women, Pam Phillips, at .
Summer Women's Groups
ENCOUNTERING GOD
Tuesdays 9:30-11:30am | June 7th - July 26th
Join us as we gather for this Bible study by Kelly Minter, unpacking the biblical foundation for approachable ways to practice disciplines like prayer, study, worship, rest, simplicity, generosity, celebration, and many more. Instead of being just one more thing on your to-do list, you'll find that these habits of faith can actually create more margin in your life—providing peace and rest as you walk closer with Jesus.
Note: group participants will need to purchase their own copy of 'Encountering God' by Kelly Minter. You can find it on this Amazon link.

Women's Discipleship
My Deeper Walk
Discipleship, whether you choose a one-on-one relationship with a Disciplemaker, or you wish to go deeper with a group of women, our women's discipleship program will teach you how to fall in love with God's word, to articulate His word when sharing it with others and then be able to live out His word and share it with others. Come join us for this beautiful experience. Flexible times for everyone.
Want to receive weekly discipleship encouragement delivered to your inbox? Sign up for our Making Disciples devotional at this link!
Additional Women's Groups
Epperson Group
This 10-week confidential small group study is led by Jody Epperson and will be reading the book Surrendering the Secret, Healing the Heartbreak of Abortion. It is time to heal the heartbreak of Abortion. God has given us the gift of forgiveness and freedom. Without question, abortion can be one of the most traumatic experiences of a woman's life. You are not alone and this Bible Study can help you heal and find the path to freedom through the hope of scripture and a confidential caring community.
This Bible study will be a small group limited to an intimate group of 4 women. The workbook can be purchased on Amazon: Surrendering the Secret by Pat Layton. To participate, please contact Pam Phillips at directly at .
Lang and Ringwald On-campus Group
Led by Victoria Lang and Cindy Ringwald meeting on Tuesday nights at 6:30 - 8:00pm. As a Women's Small Group at Highlands Church, we will be following the mission statement to "Love God. Love People. Make Disciples". We will be reading God's Word to help us to know God better. Starting in Genesis, we'll read through the Bible chronologically and use inductive bible study tools to deepen our observations and understanding. Together we will encourage each other to put into practice what we learn through prayer, friendship, serving, and helping each other take our next step as we grow in Jesus.
Piscitello & De Mott Home Group
Wednesdays 6:00-8:00pm | Single & Married 30+
All ages, all stages, whatever your life circumstance may be! We are looking to lead a multi-generational group of women who value the Titus 2:3-4 call and understand that iron sharpens iron no matter the age! Single, widowed, divorced, moms, married with a husband who travels during the week, or married to an unbelieving husband - you are welcomed to join us as we dig into God's Word and watch God at work in each other's lives as we learn together, grow together, and pray together.
This study will meet every Wednesday at the home of Donna Piscitello.
connection points
Serving Opportunities
We are partnering with House of Refuge Sunnyslope in serving women and children getting a second chance at life. Volunteer opportunities include light cleaning, organizing donations, assisting counseling staff, and helping serve community dinners.
To get involved, please contact Pat DeMott .
moms in prayer
Moms of school-aged kids are welcome to meet in the Worship Center Classroom on the 1st and 3rd Tuesdays of the month from 1:30-2:30pm to pray for their kids, and those who surround them in their schools. This meeting is filled with support of other moms, and with prayer and protection for their children and schools.
For more questions, contact Pam Phillips at .
RightNow Media
Known as the "Netflix of Bible study materials," RightNow Media is a massive library of video content, and completely FREE for Highlands attendees. RightNow Media is a tool to serve you as you live out your faith at home, at work and in your neighborhood. Register following the button below. Check out new content posted to our Highlands Women channel.