Women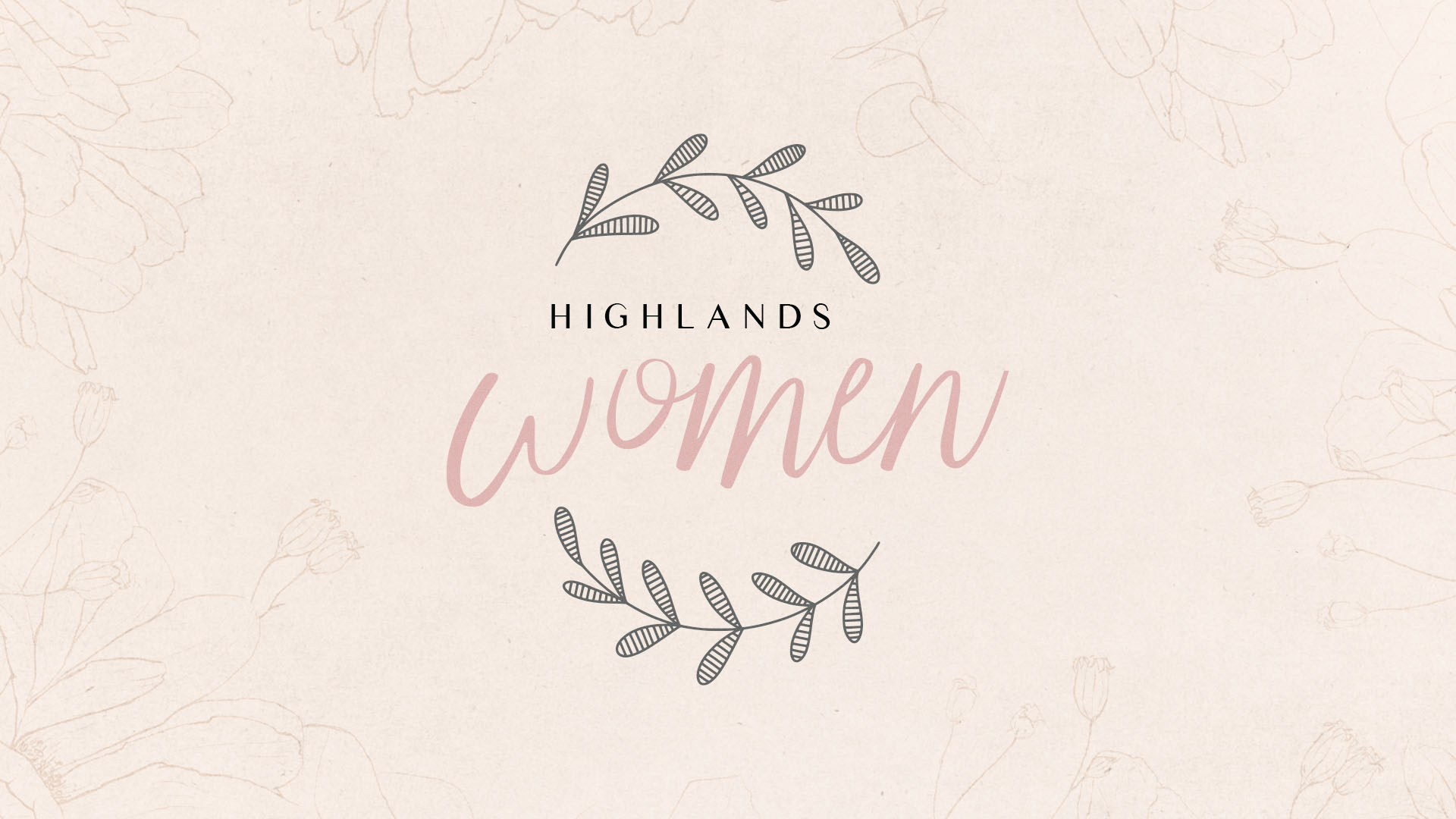 We're a community of women of all ages - single, married, and moms who want to grow in faith, build friendships, and serve our community for Jesus. If you have any questions or would like to know more information, contact our Minister of Women, Pam Phillips, at .
Events
Women's Cold Brew & Craft Night
March 19th | 6:00-9:00pm | Senior High Room
Come for an evening of fellowship and fun as we enjoy a cold brew coffee tasting and a craft together. Each participant will go home with an Easter craft to enjoy. Invite a friend to join in the fun!
women's worship night
Friday, April 30, 2021 | 6:00pm
It's an evening of worship for women by women - a time of music, prayer and reflection. Come early at 5:30pm for refreshments and fellowship! All women ages 12 and up are welcome.
Childcare is provided for ages 0-12. Please register your child using the link below.
bible Studies
Due to the fluid circumstances of the coronavirus pandemic, we're preparing to have all of our Women's Bible Studies whether it is in-person, online, or a hybrid.
God's Big Picture - Cookies on the Lower Shelf Part II
This is a great time to jump in even if you did not attend part one. Walk with Hannah through life's hardships and meet her son Samuel the prophet, the last judge of Israel. We'll journey through the kings of Israel and Judah and start unraveling the mystery of how the prophets fit into the big picture of the Bible. We'll be meeting both in-person and online.
You can purchase the book for the class on Amazon.
Mondays 6:00-8:00pm | January 25-April 12, 2021
Tuesdays 9:30-11:30am | January 26-April 13, 2021
Chronological Bible Study
Part 2 - Israel - A Monarchy
Join us on our journey as we witness a monarchy unfold in Israel - one that thrives, then suffers, divides and is overthrown. Tucked into this section of Scripture, we will also explore the Psalms: a collection of songs that expressed the emotions of those experiencing spiritual, physical, and emotional highs and lows, and Proverbs: wisdom handed down in the form of simple poems.
The cost is $10. See below for the links to purchase your chronological Bible and workbook.
Thursdays 9:00-11:00am | September 10, 2020-May 27, 2021
Books to Purchase
The Daily Bible - by F. LaGard Smith
Israel - A Monarchy - Dee Dee Talbot
Part 4 - New Testament

Join us as we journey chronologically through the Scriptures of the New Testament. We will study the life of Jesus, the birth of the church, the ministry of the apostles, concluding with a brief look at Christ's second coming presented in the book of Revelation.
The cost is $10. See below for the links to purchase your chronological Bible and workbook.
Mondays 9:00-11:00am | August 24, 2020-May 24, 2021
Mondays 6:00-8:00pm | August 24, 2020-May 24, 2021
Books to Purchase
The Daily Bible - by F. LaGard Smith
The Word Became Flesh - Dee Dee Talbot
Group Studies
Jennifer Conway Group
Tuesdays at 6:30pm | Singles Ages 18-35
Join us for The Porch at Highlands for young adults ages 18-35 on Tuesday nights 6:30pm, then hang out after in the café and discuss the message. Being a young adult is an exciting time, but it also is filled with changes that can leave us feeling lost and lonely. We're building a community of young adults where friendships are formed, lives are transformed, and hope is found in Jesus.
Questions? Please contact Jennifer at .
Epperson Group
Tuesdays at 9:00-11:00am | Starts March 2nd
This 10-week confidential small group study will be led by Jody Epperson and will be reading the book Surrendering the Secret, Healing the Heartbreak of Abortion. It is time to heal the heartbreak of Abortion. God has given us the gift of forgiveness and freedom. Without question, abortion can be one of the most traumatic experiences of a woman's life. You are not alone and this Bible Study can help you heal and find the path to freedom through the hope of scripture and a confidential caring community. This Bible study will be a small group limited to an intimate group of 4 women. The workbook can be purchased on Amazon: Surrendering the Secret by Pat Layton. Once you sign up Jody Epperson will contact you with her address and directions to her home.
Lang and Ringwald On-campus Group
Led by Victoria Lang and Cindy Ringwald meeting on Tuesday nights at 6:30 - 8:00pm. As a Women's Small Group at Highlands Church, we will be following the mission statement to "Love God. Love People. Make Disciples". We will be reading God's Word to help us to know God better. Starting in Genesis, we'll read through the Bible chronologically and use inductive bible study tools to deepen our observations and understanding. Together we will encourage each other to put into practice what we learn through prayer, friendship, serving, and helping each other take our next step as we grow in Jesus.
Piscitello & De Mott Home Group
Wednesdays 6:00-8:00pm | Single & Married 30+
All ages, all stages, whatever your life circumstance may be! We are looking to lead a multi-generational group of women who value the Titus 2:3-4 call and understand that iron sharpens iron no matter the age! Single, widowed, divorced, moms, married with a husband who travels during the week, or married to an unbelieving husband - you are welcomed to join us as we dig into God's Word and watch God at work in each other's lives as we learn together, grow together, and pray together.
This study will meet every Wednesday at the home of Donna Piscitello.
MOMS GROUP
We are working on what Moms Group will look like for the Spring and will be announcing some gathering opportunities in the beginning of January. Stay tuned!
We know this is a tough season for everyone. Take a minute to check-in on your mom-friends with an encouraging text or phone call just to make sure we are all staying connected and caring for one another during this time.
If you have any questions, contact Pam Phillips at .
RightNow Media
Known as the "Netflix of Bible study materials," RightNow Media is a massive library of video content, and completely FREE for Highlands attendees. RightNow Media is a tool to serve you as you live out your faith at home, at work and in your neighborhood. Register following the button below. Check out new content posted to our Highlands Women channel.

Heart-to-heart mentoring
The journey of one Sister in Christ building, encouraging, and walking beside another woman in pursuit of a closer walk with Jesus.
If you wish to have a Godly woman in your life to mentor you, and walk with you, sign up below!
Are you interested in being a mentor for our heart-to-heart mentoring program? Email Pam at .
connection points
Serving Opportunities
We are partnering with House of Refuge Sunnyslope in serving women and children getting a second chance at life. Volunteer opportunities include light cleaning, organizing donations, assisting counseling staff, and helping serve community dinners.
To get involved, please contact Pat DeMott .
moms in prayer
Moms of school-aged kids are welcome to meet in the Worship Center Classroom on the 1st and 3rd Tuesdays of the month from 1:30-2:30pm to pray for their kids, and those who surround them in their schools. This meeting is filled with support of other moms, and with prayer and protection for their children and schools.
For more questions, contact Pam Phillips at .
Save