Attend A Service
We are currently meeting online due to the coronavirus pandemic, and you can watch all of our services online HighlandsChurch.org/Live. For updated info on when we will be returning to in-person services on campus, visit our Covid-19 Update page.
Online Service Times: Sundays 9:00am & 10:45am
In-Person Services Resume the first weekend in June: Thursdays at 6:45pm and Sundays at 9:00 & 10:45am
LOCATION: 9050 E Pinnacle Peak Rd, Scottsdale (MAP)
What to Expect
Highlands Church might best be described as being conservative theologically and relaxed in style. We are a 'come as you are' type of place that doesn't take ourselves too seriously - we only take God seriously! Some wear shorts and t-shirts and some wear suits with plenty of people in between.
You will find a relaxing campus, be encouraged in worship, and challenged by clear, practical, and sound biblical teaching. To find out more about Highlands' beliefs, visit the What We Believe page.
Connect with us
Want to learn more about Highlands and how to get connected? Follow the button below to fill out our connect form.
Things to know:
Highlands is located just east of Pima Rd on Pinnacle Peak Rd - get a map here
Weekend Services - Thursdays at 6:45pm and Sundays at 9:00am and 10:45am are identical and last a little over an hour
Enjoy donuts and coffee in between our two services in the Worship Center lobby
Stop by Info Central in the Rotunda in the middle of the Worship Center lobby where we would love to meet you, you can ask questions, and as our gift to you, we will make a donation on your behalf to Feed My Starving Children to feed a malnourished child for 2 weeks.
For moms with babies or nursing moms, a mom's room is available located at the north end of the worship center auditorium with a video feed of the church service
There is a nursery as well as programs for children preschool age through 4th grade and 5th & 6th grade during both services
We have a special needs ministry available for both children and adults during all services and events
Jr High and Senior High will be joining us in-service and can sit with family or their friends.
You may watch past Highlands sermons on our Sermon page. Our services are also streamed live every Sunday on our Live Stream page.
If you're interested in becoming a member or learning more about Highlands and its mission, ask about Discover Highlands at Info Central.
Campus Map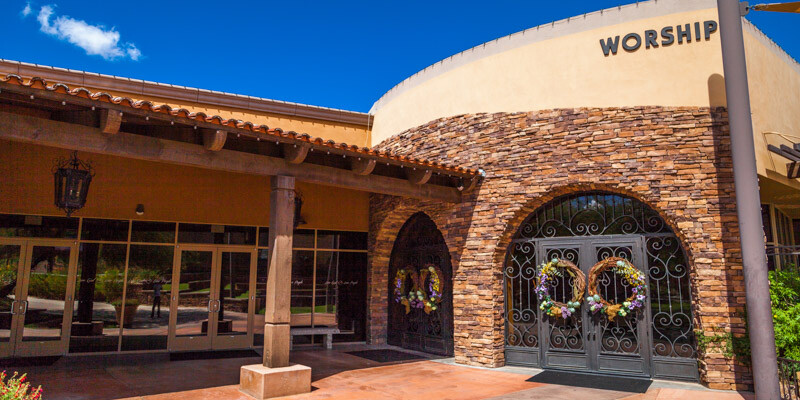 Save
Save