Nursery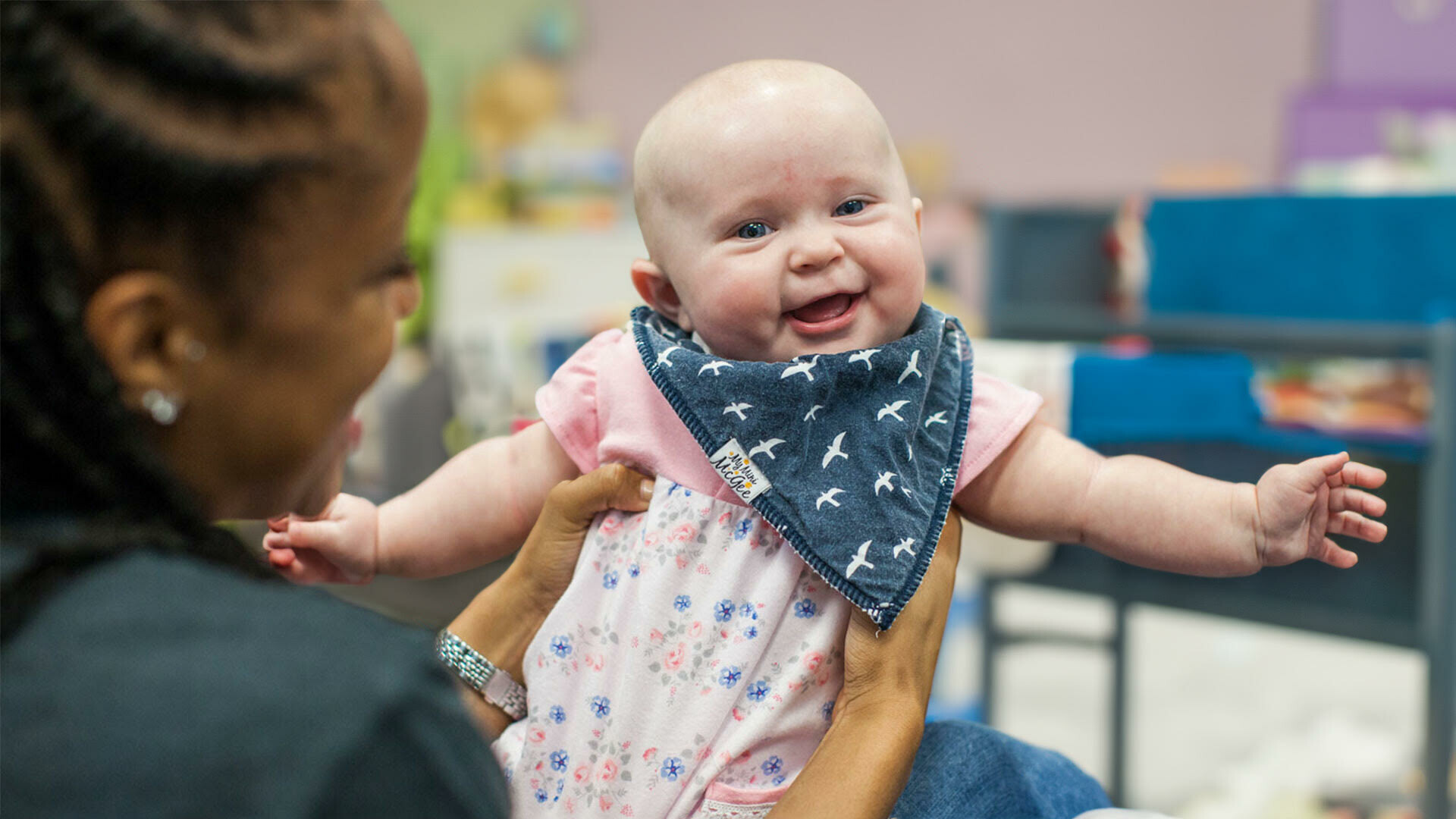 The nursery is located on the north end of the Worship Center lobby, and is for infants through 2-year-olds. Our Nursery is open during all our weekend services: Thursdays at 6:45pm and Sundays at 9:00 & 10:45am.
We know leaving your young child in someone else's care can be stressful. Our nursery staff is committed to care well for every child and provide him/her with the attention they need.
What to bring?
Diaper bag
Diapers (disposable only please)
Bottles and/or drinking cups
Pacifier and clip
A change of clothes for accidents
Blanket
Please do not bring any toys, stuffed animals, etc.
Please label personal items with your child's name to ensure they go home with everything they came in with.
Serve
Serving in Highlands Kids is an experience that empowers both families and individuals to grow in their faith. It is not uncommon for volunteers to get just as much, if not more, out of it than the kids do. If the Lord is tugging on your heart to serve, please don't hesitate. Please note: we will perform background and reference checks on all potential Children's Ministry volunteers.
Questions? Contact Shannon Kelly at .
Nursing Mothers
We provide a "Nursing Mom's Room" for your privacy. It can be accessed through a door inside the Worship Center on the north end of the auditorium. Here, you can enjoy comfortable rocking chairs and a live video feed of the worship service so you don't miss a thing!
A NOTE ABOUT SECURITY
Highlands uses a unique, computer-generated security sticker check-in system. Children will only be released to the person with the matching pick-up sticker. Additionally, Highlands staff and volunteers undergo both background and reference screening. If you notice a safety or security concern during your time at Highlands, please notify a member of our staff or safety team promptly so that together, we can continue keeping our kids safe.
Questions? Email our Minister of Highlands Kids, Steve Schembri at .