Senior High
Our High School community of Highlands gathers, laughs, plays, encourages, and helps each other grow in the love and faithfulness to Christ and we want you to be apart of this awesome crew!
Online Services
June 30th Update:
As our community and state continue to experience a significant increase in Covid-19 activity, we will be gathering online-only for our weekend services as we partner with our community in taking action to slow the spread of the coronavirus.
Join us from home as we worship together Sunday mornings live online at 9:00 and 10:45am at HighlandsChurch.org/Live. Services are also available to watch afterward at any time throughout the week.
Wednesday nights - 7:00pm-8:00pm
For our Wednesday night services, we will be meeting online at 7:00-8:00pm using the Zoom app. Zoom allows us to do a video group meeting on a phone, tablet, or computer, and students will be able to see their peers and leaders. Use the button below to connect with us on Zoom during our Wednesday night meetings, and use the room id code: 841-9524-0667.
To participate in our Zoom meetings, you will need to download the Zoom app. Use the links below to download the app for your specific device.
Visit our Online Meeting page for more info about how to use Zoom. Questions? Jay Branson at .
2020 Fall Small Groups
Small groups for Senior High students will resume on Wednesday nights on August 19th at 6:30-8:00pm. In an effort to keep groups less than 50 people, we will begin the semester with meeting in with our small groups in people's homes. Meet our host families on our HSH Volunteers page. Questions? Contact Jay at .
Social Media
In addition to zoom, we will also be interacting via our social media platforms for prayer and updates as we go.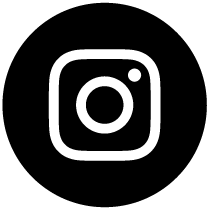 Follow us on Instagram

If you are interested in growing deeper in your knowledge of who God is, and on top of that, growing with people in the same stage of life you are in, core groups are great place to begin!
In a core group, you are able to meet with other students (same grade and gender) and with our incredible leaders as you learn to walk in a deeper, discipleship relationship where you will be challenged in your faith. You will be encouraged to look to God's word, and also to build incredible accountability with some of your closest friends. If you are interested in getting involved in a core group please sign up below!
Specific core group information is listed on our Parent Portal.

We are looking for volunteer leaders to serve our incredible students, and we would love your help! If you are interested in becoming a Highlands Senior High leader, click on the button below to fill out the serving in students interest form. We would love to get you plugged in, and influencing students' lives as soon as possible!

Want to learn more ways to connect with your student, help them grow in faith, and have conversations with them? Check out our Parent Portal with great resources for you to help you stay connected in how you can support your junior higher through this time in their life.
---
Questions? Email Jay Branson at

Jay Branson | Minister of Student Ministries