Global Partners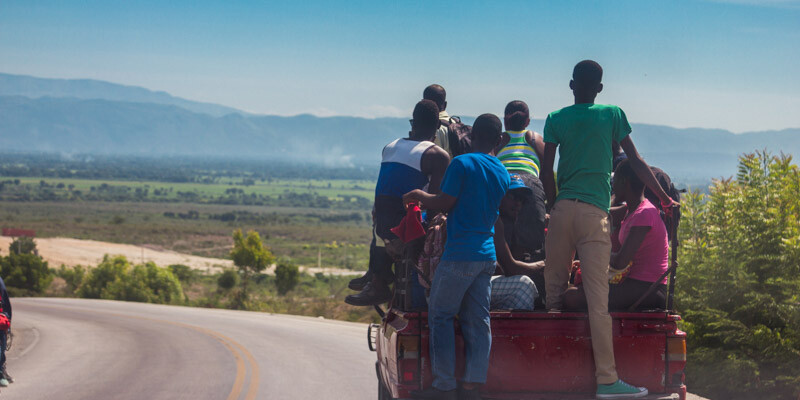 Highlands' international focus is to plant and develop churches, and provide spiritual and physical relief in different parts of the world. If you'd like to help us make a lasting impact in the world, you can DONATE HERE - select "Missions Support" as your giving type.
For more information and to see how you can help, please feel free to email and/or visit the
individual ministry websites below.
Asia - Cambodia
The mission of CCI is to glorify God by equipping Christ-followers globally with comprehensive training for effective ministry. Highlands supports one of the national directors, Sitha Dourng and his family, in Cambodia. His role is to equip Christ-like servants who equip Christ-like servants to passionately and effectively serve in local church ministry, church planting, and cross-cultural missions.
For more information visit: cciequip.org
Africa - uganda
Missionaries: Emma Lee & Joshua Quisenberry
The Gem Foundations' mission is to advocate and care for the vulnerable orphans with special needs in Uganda. They rescue and provide 24/7 care for these precious children with nurses, physical therapists, occupational therapists, social workers, caregivers, and teachers. Their core value is, "Every child is a Gem from the heart of God!"
More information: TheGemFoundation.com
Caribbean - Haiti
Chances for Children and our sister church Arc de Alliance serve several communities in Haiti. We provide orphan care, Biblical training, kids' outreach programs, vision care, and dental care. We have mission teams that serve in Haiti along with our partners about 2-3 times a year.
More information: Chances4Children.org
EUROPE- Poland
Missionaries: Daniel and Iwona Eifling
Josiah Venture works to equip young leaders throughout Eastern Europe to fulfill Christ's commission through the local church.

More information: JoshiahVenture.com
Mexico
Highlands partners with local churches in Rocky Point, San Luis, and Ensenada. Alongside locals, our teams provide home repairs, house builds shower builds, feeding programs, vision care, dental care, wheelchair fittings, physical therapy, and special needs programs to both Mexican and immigrant communities.
In Mexico, we partner with and support the following ministries:
Ensenada, Mexico

Under the Shelter of His Wings with full-time missionaries Juan and Susan Fasino. They provide various services for special needs individuals all around Ensenada.
More information: CTen.org/Missionary/SusanFasinodeGarcia
Los Eligidos Bible Club with full-time missionaries Walt and Maribel Requejo. They care for the young people in the Zorillo area of Ensenada.
More information: CTen.org/Missionary/Walterrequejo
Surfistas Cristianos Mexico with full-time missionary Keith Hapa Phillips. He and his team conduct surf camps and events for individuals with special needs in and around Maneadaro, Ensenada.
More information: CalvaryBeachside.com
San Luis Rio Colorado, Mexico
Just south of Yuma, Highlands partners with Catedral de Fe Church and other local communities with vision care, feeding programs, and sharing the Gospel with the immigrant population.
Learn more about our ministry in San Luis by contacting .
Puerto Peñaso (Rocky Point)
Highlands has partnered with our sister church Familia de Dios for over 10 years and through them, we have been involved with Words of Hope Community Center.
More information: Familia de Dios
More information: Words of Hope
WORLDWIDE
Adservio Global Ministries purpose is to partner with impoverished communities globally by equipping local leaders through education and training to meet the people's basic physical and spiritual needs. They provide medical care, feeding programs, orphan care and counseling, and pastoral education and training. They have a presence throughout Asia and are expanding to Central and South America.

More information: agmserv.org

Convoy of Hope is a faith-based, nonprofit organization with a driving passion to serve the world through children's feeding initiatives, community outreaches, and disaster response. For over 20 years they have provided services for communities both in the United States and all over the world.


More information: ConvoyOfHope.org

FMSC Provides food for malnourished children throughout the world. As a church body, Highlands has packed over 2 million meals. Highlands annually hosts a MobilePack Event; however, you can also hold your own packing party at their local facility in Mesa.
For more information visit: fmsc.org
Watch a VIDEO of a Highlands Mobile Packing event.
Provides Shoebox gifts and Bible materials for children worldwide. National Collection week is November 18-25.
For more information visit: samaritanspurse.org/operation-christmas-child