Men

Meeting ONline
Due to the coronavirus pandemic, all meetings on campus have been suspended until further notice. Now more than ever, it is important to support those around you and in your groups. We are moving all of our men's groups online to be able to continue to connect with one another and grow together in faith.
You will be contacted by your group leader who will schedule a time for your group to continue to meeting online using Zoom meetings. Zoom is an app you can very easily download to your phone, tablet, or computer to meet with your group online.
You will receive an email invite from your leader with an invite link before your group meeting time. Check out our Online Meeting page with info about how to download and use Zoom so you are ready for your first group meeting.
Men's Message
We provide unique opportunities to help men take their next step in deepening their faith and putting it into action. There are several ways for men to participate through small groups and discipleship opportunities that meet men right where they are at in the spiritual walk.

men's Groups
We have several different groups and studies for men to help them grow in faith and fellowship with other guys. Below is our schedule for the fall. Click on the time in the list below to register for a group.
All of our men's weekly studies will be taking a break over the holidays and will resume the week of January 13th.
Mondays 6:30am | Jim Felty Group |

Spiritual Disciplines

| Café | Register
Mondays 7:00pm | John Anderson Group |

Gospel of Luke

| Special Needs Room | Register
Tuesdays 6:30am | Ty Nuessle/Mark Yule Group | Paul - World Changer | Café | Register
Tuesdays 7:00pm | Rick Montondo Group | Psalm 119 |

Office Conference Room

| Register
Wednesdays 6:30am | Randy Holland Group | Philippians | Senior High Room | Register
Wednesdays 12:00pm | Josiah Alipate/Mark Yule Group | Paul-World Changer |

State 48 Lager House

| Register
Thursdays 6:30am | Stan Phillips/Rich Kogler Group | Old Testament | Office South Conference Room | Register
Thursdays 6:30am | Mark Olszewski |

Galatians

| Worship Center Lobby | Register
Fridays 6:30am | Craig Hyatt Group | Gospel of Luke | Office South Conference Room | Register
Saturdays 7:00am | Jim Ricketts Group | Discipleship | Childrens Building | Register
---
Men's Dinner
May 18th at 6:30pm | Worship Center Lobby
With special musical guests Ben Clark and Dennis Parker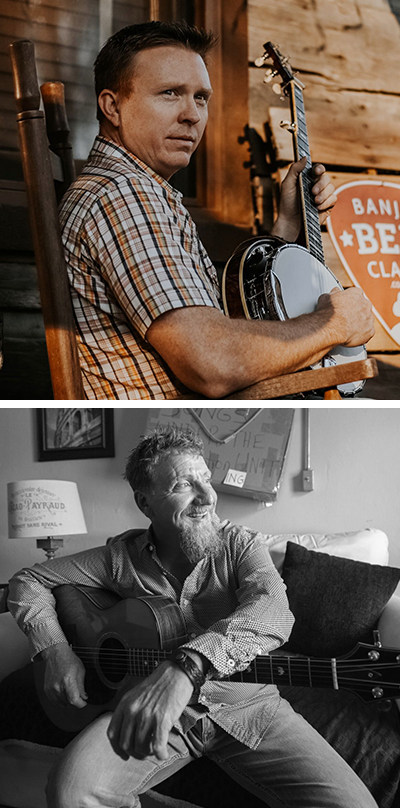 Guys, join us for a very special dinner and evening hearing from two incredible musicians from Nashville who have performed and recorded with artists like Lee Ann Womack, Ricky Skaggs, and Taylor Swift. Through their music and testimony, Ben and Dennis will share about their rise to musical success, and how they learned the hard way that what the world sees as valuable can result in a life that's empty. Both now find their value in Christ as they use their gifts to point people to Jesus.

Dinner is $10 - please RSVP to let us know you're coming!

One-On-One Discipleship
Discipleship is "intentionally multiplying Christ-like followers, " and at Highlands we provide people an opportunity to meet one-on-one with another believer of your gender in Christ to deepen their faith and then to learn how to help someone else do the same. Most one-on-one discipleship pairings meet on a regular basis for a period of several months and study God's word with resource books designed to help a believer in Christ become grounded in the Bible and deepen their faith in God.
If you'd like to start your Discipleship journey, start by completing a Discipleship Profile. From there, we will match you up with a potential Disciple Maker who will contact you. Click one of the links below to get started.
---
Questions about Highlands Men? Contact Pastor Mark Yule at .