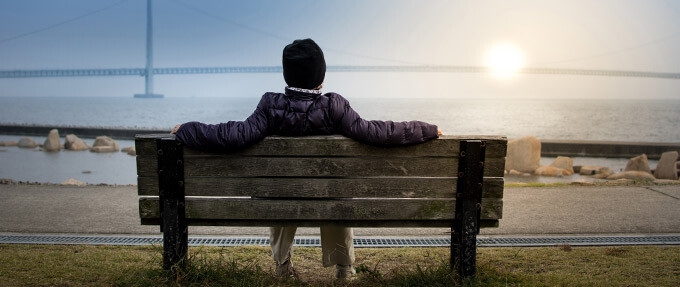 Mark Yule
Pastor of Discipleship
"For everything there is a season, and a time for every matter under heaven…" - Ecclesiastes 3:1.
I became familiar with these words from Ecclesiastes in 1965 – although not directly through scripture nor through the identified author known as "The Preacher" (who most scholars believe is Solomon). No – I heard these words by way of The Byrds song "Turn! Turn! Turn." Although Solomon received none of the royalty money for his lyrical contributions, the message of Ecclesiastes 3:1-8 remains eternally true – everything has a season. Busy seasons and seasons of rest. Seasons of planting and seasons of reaping.
It is wise to not only recognize these seasonal fluctuations and patterns but to maximize them as well. Even the Creator of all life, Jesus, realized the need to incorporate a brief season of rest into his schedule. Often Jesus would break away from the crowd, His disciples and His public ministry for some needed alone time to pray and to enjoy communion with His Father. So, for the workaholics out there here's a needed reminder: taking a rest is not a sin. It is beneficial.
Use a scheduled time of rest (a sabbath season) to do just what Jesus did. Pull away and spend time with God to pray; to seek His refreshment and revitalization; to listen to His Spirit lead in the paths ahead; to dedicate yourself anew to what God has in store for the next season.
In light of our summer season, our Discipleship Devotional writing team will be taking a break this summer until we kick into our next church season, beginning in mid-August. We hope you have enjoyed these brief devotionals to get a mid-week mini dose of inspiration as we try to become better followers of Jesus.
So, until August – enjoy and maximize this season!
Prayer: Our Father, thank You for Your perfect creation and for pointing out the benefits of the different seasons of our lives. God, I would pray that you would use our season of summer to draw close to you and to gain all that we need - physically, emotionally and spiritually. Provide rest for our souls and creative thoughts for how You want to direct us in our next season of life. Help us to maximize each day and to make each season count for your glory.