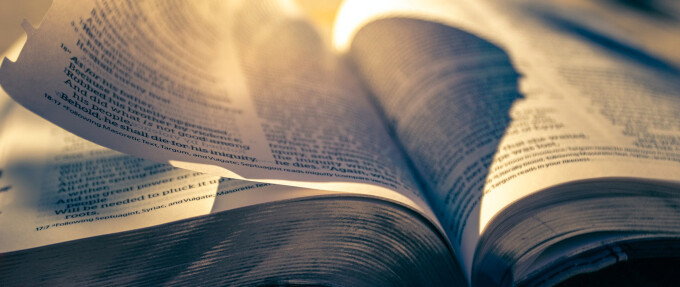 Melanie West
Small Group Leader
But the Advocate, the Holy Spirit, whom the Father will send in my name, will teach you all things and will remind you of everything I have said to you. -John 14:26
At the age of thirteen I asked Jesus to come into my heart. He did and He lovingly let me know through His Holy Spirit. His presence was felt to me. How did I know? There have been situations where the Holy Spirit worked through me in such a way that I know, as I know, as I know that the Holy Spirit was working in and through my life.
One such event was early on. I had a long-term childhood boyfriend who professed to be agnostic. Dating was off and on since I did not want to seriously consider a lifelong relationship with a non-Christian. I was reading my Bible regularly and felt convicted to break off the relationship, but also to witness to this young adult. I prayed for the opportunity and that the Holy Spirit would allow me to be a vessel. 2 Timothy 2:21 Therefore, if anyone cleanses himself from these things, he will be a vessel for honor, sanctified, useful to the Master, prepared for every good work.
The opportunity did present itself. I prayed and prayed prior to getting together. While sharing my testimony the Holy Spirit spoke through me quoting scripture. The experience was surreal. The questions the young man asked were answered with scriptures chapter and verse. They were direct quotes. I was stunned and amazed with a feeling of just looking on. You see, I've never been able to memorize verses, never. This is just not my gifting. Unfortunately, the long-term friend did not see a need for a relationship with Jesus. We agreed amicably to go our own ways.
Running upstairs to my room, I opened my Bible and quickly recalled some of the chapters and verses that had been quoted. They were word for word what was written in the Scriptures. I sat in amazement. My prayer was one of gratefulness. I knew through this experience that the Holy Spirit had spoken through me. Those were His words, not mine. I was simply the empty vessel.
Have I always had such incredible experiences? No. But, I've had some. I don't expect anyone to comprehend what took place. You see, the event was an experience and I've been told that you can't explain an experience. You must experience an experience. It was just that, an extraordinary experience. I can only encourage others to ask the Holy Spirit to respond in their lives. But, for me, that night grew my faith exponentially.
The irony: this young man's sister is the one who testified to me and helped me to receive Jesus into my heart. She is the one who impressed upon me the need for the Holy Spirit to be directing my life. She also presented Christ to my sister who is now a missionary for 27 years in Guatemala. Her son is a missionary in Africa. My girlfriend's sister and parents were also agnostic, but accepted Christ into their lives late in life prior to their passing. My girlfriend and I still pray for her brother and his wife to find the Truth. But look at the discipleship, the spreading of the word that has taken place by simple obedience and reliance on the Holy Spirit.
Today, I'm married to a wonderful Christian man who believes Joshua 24:15b: But as for me and my house, we will serve the Lord. Of four sisters, are all Christian. Most of our family is also Christian. My life is full, and I am grateful. Each day I ask the Holy Spirit to guide me; to work in my life and to help me glorify the Father. Sometimes I must wait and be patient. God goes before me in ways I do not know. But what I do know, as I know, as I know is that the Holy Spirit is real.
Prayer: Lord God, please guide me daily with your Holy Spirit. Help me to rely on You. Build my faith through the scriptures. Teach me and remind me of everything you have said. Through my experiences convict me to know, as I know, as I know that you are there and working through me.