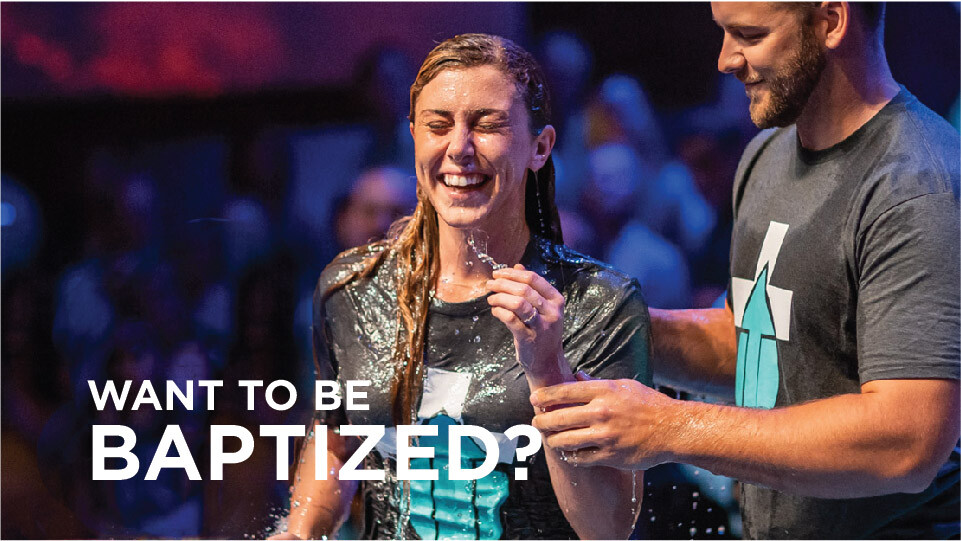 Sunday, November 28, 2021, 9:00 AM - 12:00 PM
Baptism is an opportunity to publicly declare your faith in Jesus Christ, and celebrate with the church family the new life you have in Him. If you would like to be baptized on this special Sunday at either our 9:00 or 10:45am services, sign up today!
We believe in "believer's baptism". That is, baptism is a conscious decision made by one who has already trusted Christ as their personal Savior. (Acts 8:12) Because baptism is a choice of one's will, we do not believe in infant baptism.

Baptism is not a condition of being saved, but it is an obedient response to the fact that one has already been saved. Baptism follows belief. (Acts 2:38, 41)

Baptism is an outward symbol of the resurrection power for believers. (Romans 6:1-10, Colossians 2:11-12) As one is baptized into Christ's death, so one is also raised by the power of Christ to live a new life.