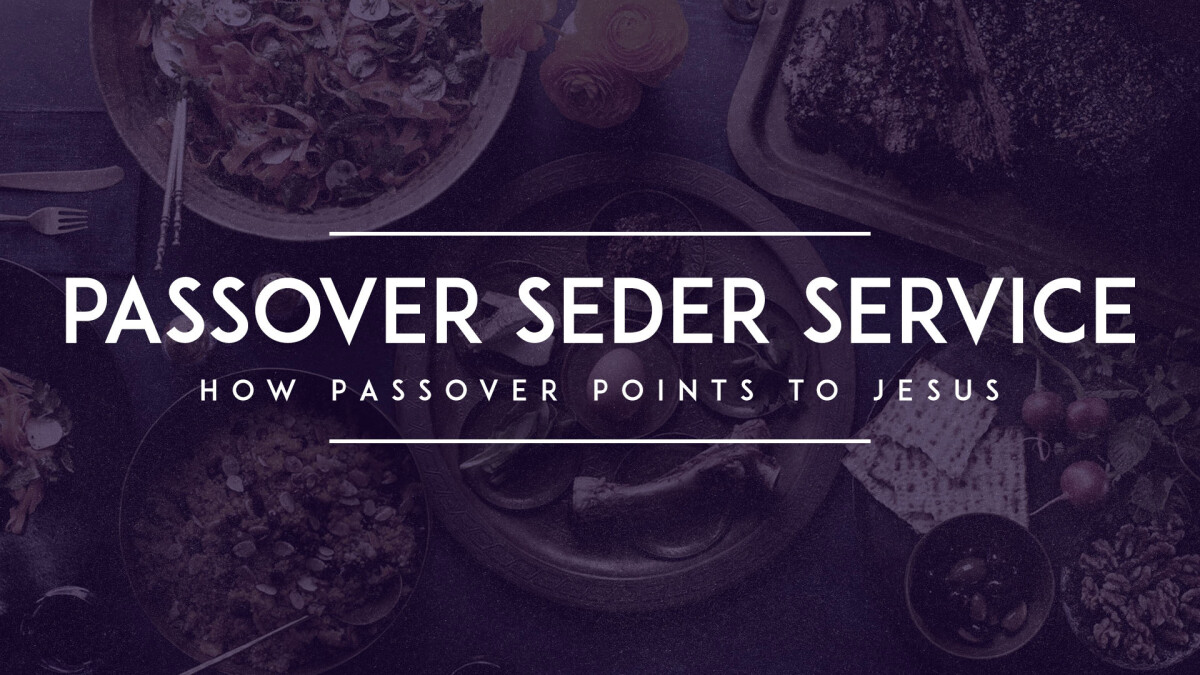 Thursday, April 01, 2021, 6:45 PM - 7:45 PM
Join us for a special evening observing a traditional Passover Seder. Through symbolic meal elements, we'll remember God's faithfulness in delivering His people out of Egypt, as well as how each element also points to the fulfillment of God's promises through the death and resurrection of Jesus Christ.
Our host will be Rabbi Jack Zimmerman, an evangelist from Jewish Voice. A Messianic Jewish Rabbi, Jack has a deep understanding of the Hebrew roots of the Christian faith that makes him a valued and respected teacher of the Scriptures. He is passionate about pointing people to the hope found in the Messiah, Jesus Christ.
Miss the service? You can watch the rebroadcast on-demand below:
Prepare Seder Elements at Home
If you're joining us online, below is a list of items you can prepare at home if you'd like to taste the elements we'll be discussing during the Passover Seder Service:
A cup of grape juice to drink
1 hard boiled egg (leave the shell on)
1 tablespoon of white horseradish
1 small sprig of parsley
1 tablespoon of charoset mixture (here's a simple recipe)
1 clear bowl of water
1 clear bowl of salt water
3 slices of matzah
1 hand towel or large napkin
Don't worry if you don't have all the elements - Rabbi Jack will be demonstrating each element close up during our online service for you to see and learn about!