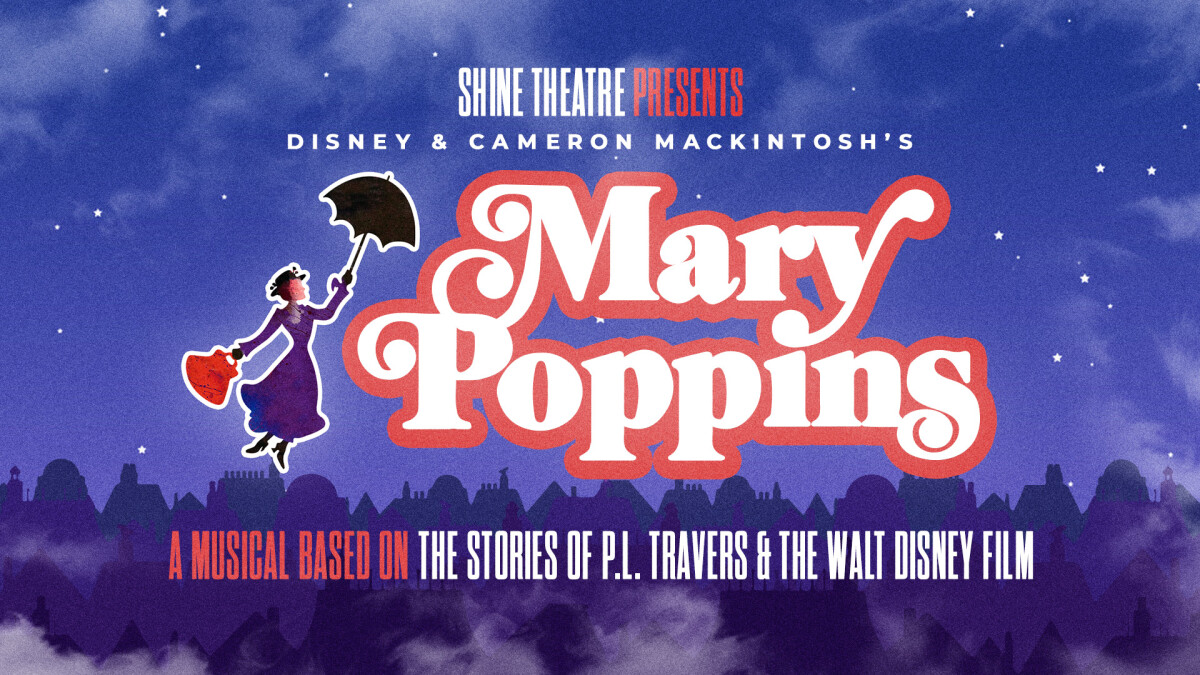 Friday, October 20, 2023 - Sunday, October 22, 2023

October 20 at 6:30pm
October 21 at 1:00 & 6:30pm
October 22 at 5:00pm
Tickets:
$18 General Admission
$26 Premium Seating (all fees included)
Highlands' own Shine Theatre Company is excited to present the classic Broadway musical, Mary Poppins. Mary Poppins flies out of the windy London skies and into the home of two mischievous children. With the help of Bert, a carefree chimney sweep, the spirited nanny turns every chore into a game and every day into a "Jolly Holiday."
With a talented cast, dazzling choreography, timeless songs, colorful costumes and sparkling production elements of the Highlands Worship Center auditorium, this production will delight audiences of all ages. Come be a part of the music, the magic, and the joy of Mary Poppins!
This full stage version of Disney and Cameron Mackintosh's Mary Poppins is suitable for all ages. The performance will run just under three hours and includes an intermission.