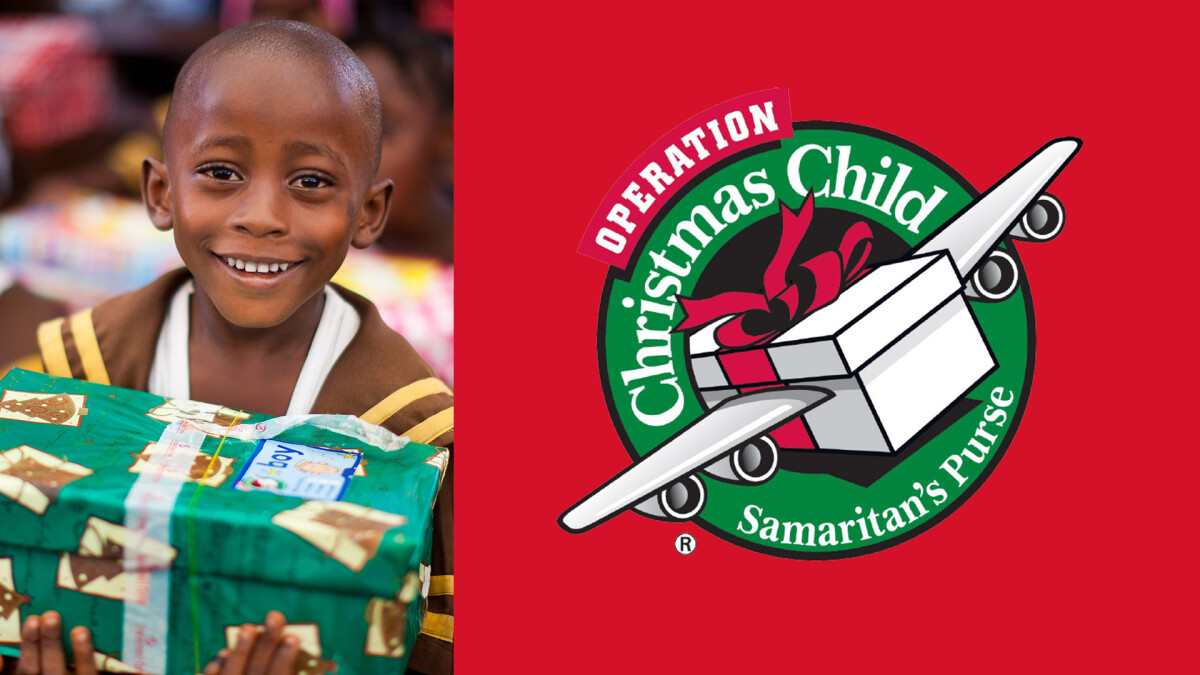 Sunday, October 27, 2019 - Sunday, November 24, 2019
Collection time - October 27th - November 24th
Operation Christmas Child provides gifts and the hope of Jesus Christ to millions of children in need around the world. Pack a shoebox (or several!) full of toys, games, care items, and more for a boy or girl.
Pick up a shoebox in the Worship Center lobby, pack it, and then drop it off at Info Central in the Worship Center on Sunday mornings or during the week at the Church Office before Monday, November 25th at 1:00pm.
How it works:
Pick a shoebox - Pick up one in the Worship Center lobby, or purchase a shoebox-sized plastic bin.
Choose if your box will be for a girl or boy, ages 2-4, 5-9, or 10-14.
Fill it with gifts! (Some great ideas include a deflated soccer ball and pump, a stuffed animal, hygiene items - get more suggestions here.)
You can also include a letter and photo to let kids know who you are.
Pray for the child who will receive your gifts.
Please include a $9 donation to cover the shipping and Gospel materials cost. You can donate ONLINE or include a check with your box. By donating online, you can track your box to its final destination.
Visit the Operation Christmas Child website for more information about their ministry programs and sharing the good news of the Gospel one shoebox at a time.
Questions? Contact .