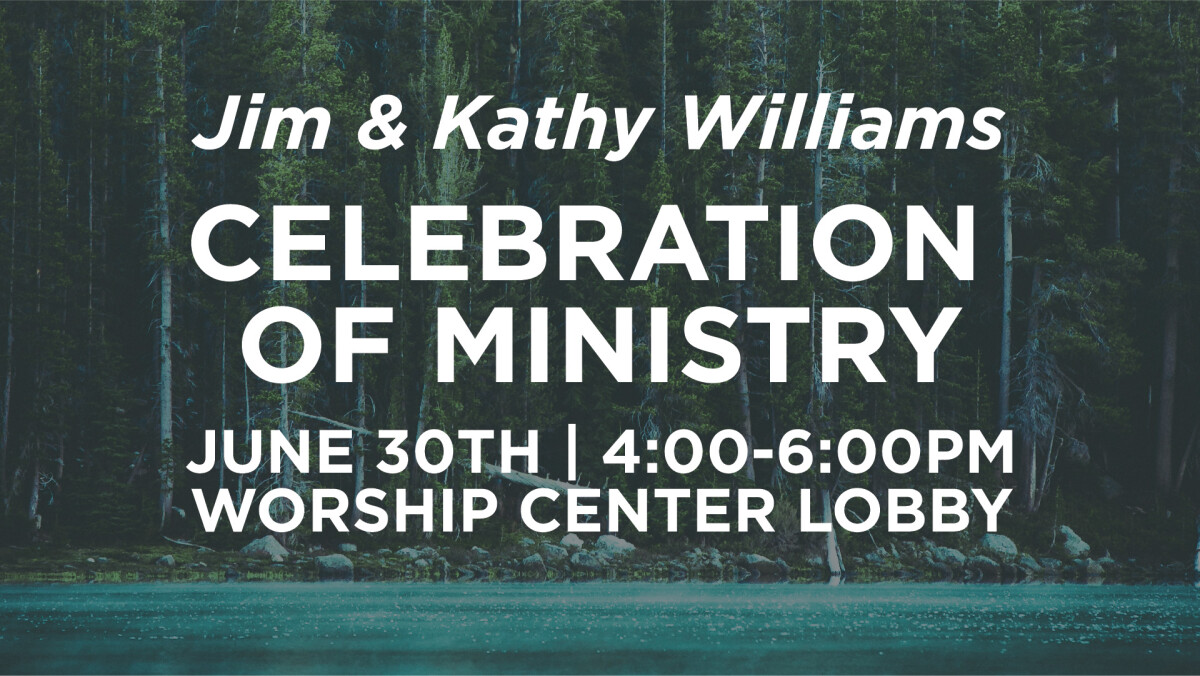 Sunday, June 30, 2019, 4:00 PM - 6:00 PM
Open House Reception
June 30th | 4:00-6:00pm
Pastor Jim Williams and his wife Kathy have served at Highlands from the very beginning. Over 21 years, God has used them in amazing ways through ministries of care, prayer, kids, families, small groups, leadership and so much more.
This year Jim is transitioning from his staff pastoral role to become a lay elder, so join us Sunday, June 30th from 4:00-6:00pm at a special open house reception to celebrate the ministry God has used Jim & Kathy to accomplish.
Have a note of encouragement for Jim & Kathy or a ministry memory you'd like to make a part of the celebration? Email it to .