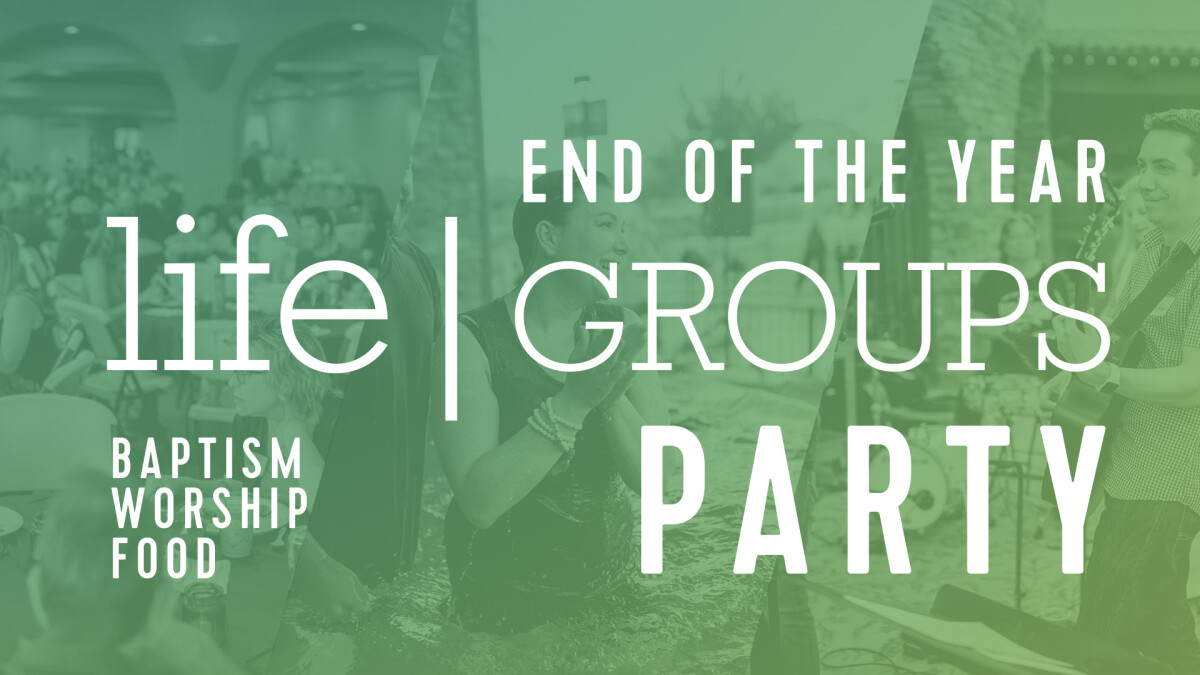 Wednesday, May 08, 2019, 6:30 PM - 8:00 PM
Join us for our year-end LifeGroups party on May 8th! This will be a time of sharing a meal together, worshipping as a community, and celebrating the baptisms of our friends! All LifeGroups are welcome to attend. Wednesday night childcare is still available.
If you are interested in being baptized at this event, please let us know by using the button below!