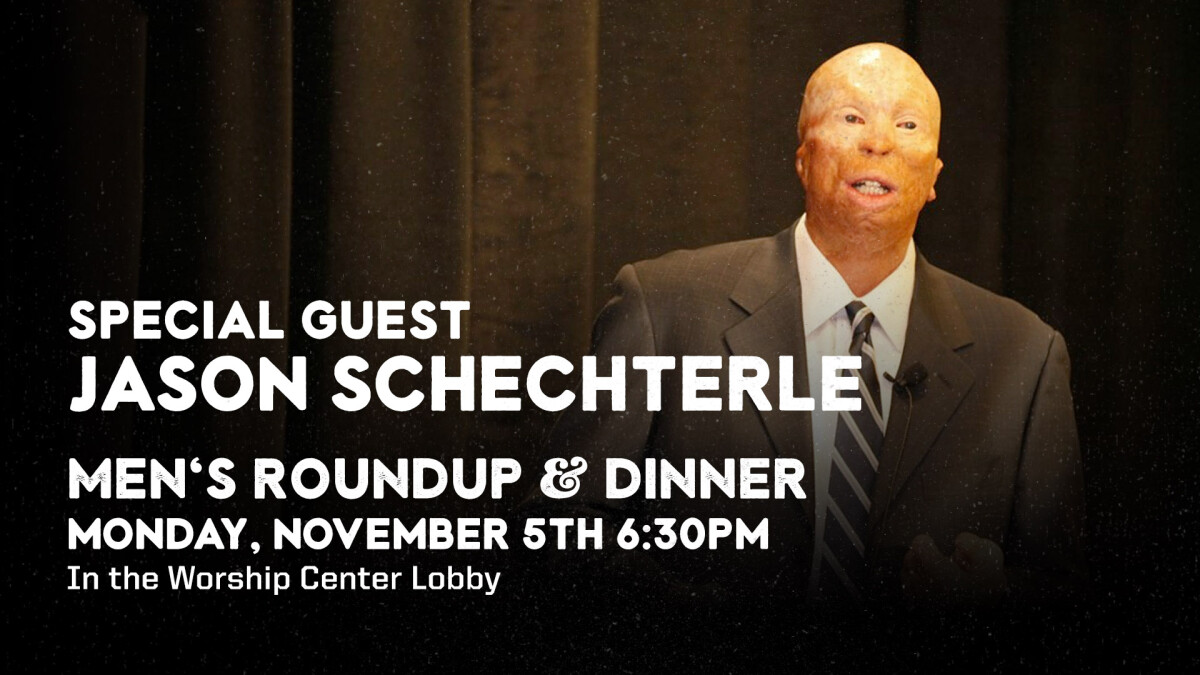 Monday, November 05, 2018, 6:30 PM - 8:30 PM
Guys, enjoy a Men's night of food and conversation as we welcome special guest Jason Schechterle. In 2001, as a rookie police officer, Jason's patrol car was rear-ended and burst into flames, trapping him inside. Over 40% of his body was severely burned. His story over overcoming adversity teaches us how we can push through tragedy and glorify Christ no matter how great the obstacles.
$10 covers dinner - sign up to let us know you're coming for this very special evening.