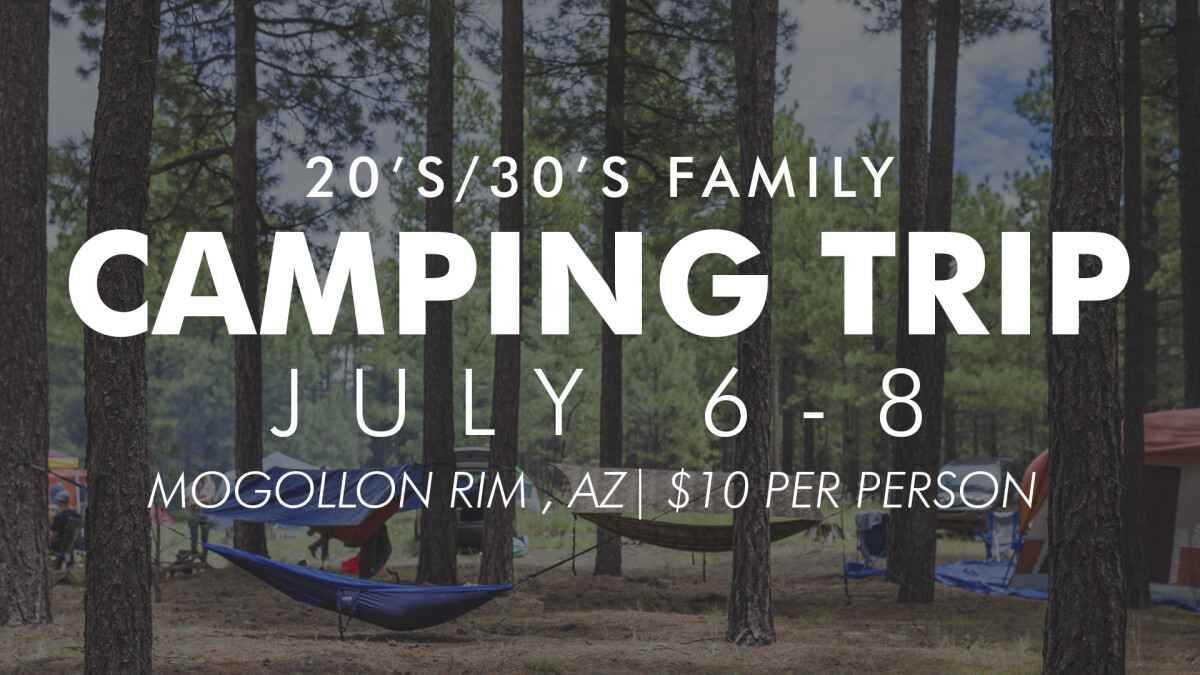 Friday, July 06, 2018 - Sunday, July 08, 2018
July 6-8, we are heading to the Mogollon Rim to beat the heat and enjoy some good ol' fashion camping- campfires, s'mores, stars a plenty, and cool mountain air. I get it, camping isn't for everyone. If you are new to this whole thing, we are going to make it easy for you. We are providing dinner Friday and Saturday. If you don't have the gear needed, we will help you find some of the gear (look for that on the registration page). If you have a family, this will be a great time to do some family devotions and talk about the wonder of God revealed through His creation.

We suggest that if you are coming up on Friday, that you leave no later than 4:00PM. Maybe you can caravan with a few friends. This way you'll have time to drive there, set up your camp, and have dinner. We will depart from our campsite Sunday after we eat breakfast and pack up. There will be a few leaders awaiting your arrival.

Once you register, there will be a suggested packing list and more details about the location on your confirmation email so keep an eye out for that. Cost is $10 per person.
REGISTER

NOTE: Registration ends on July 3rd @9AM.