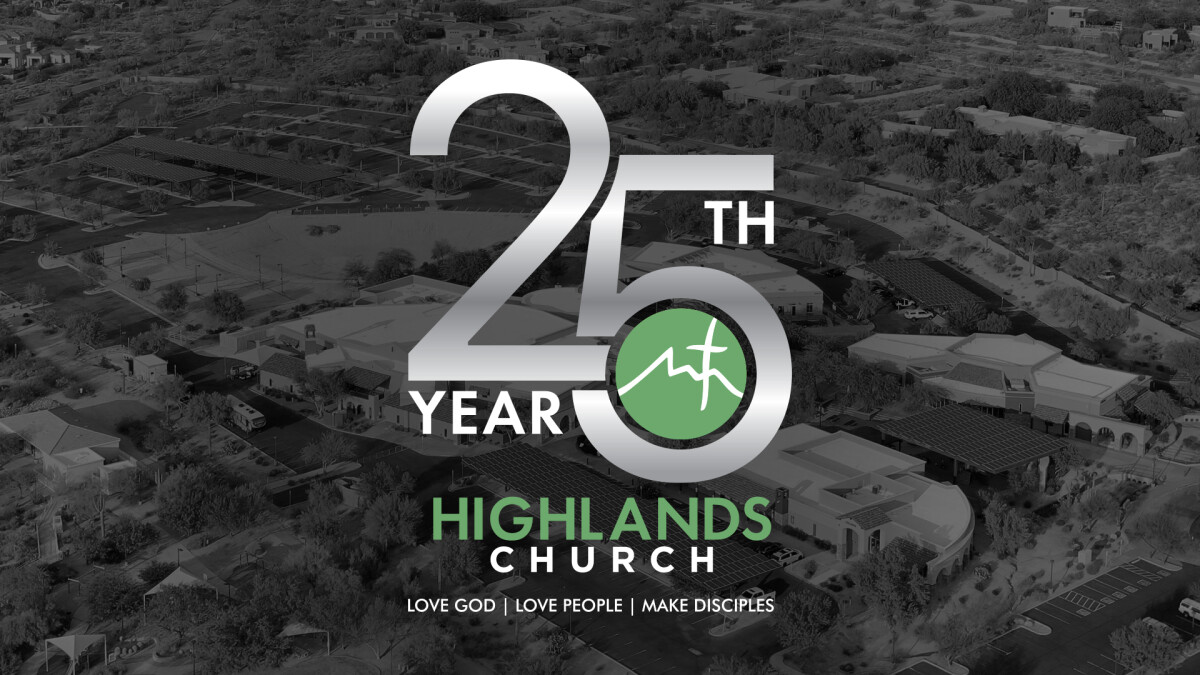 Sunday, March 26, 2023
9:00 & 10:45am Services

In March we'll celebrate Highlands Church's 25th Anniversary! From a handful of people gathered in a living room in 1998 to the campus we now call home, God has been so faithful as He's grown and provided for His church.
Don't miss this special weekend of services as we give thanks for all the ways God has worked through Highlands to change lives, bring healing and make disciples of Jesus Christ.
At Highlands, our mission is simple: Love God. Love people. Make disciples. During our Weekend Services, we worship God through song and prayer, study the Bible, and learn how to apply it to our lives. Our vision is to help everyone take their next step toward Jesus Christ, help families grow in faith together, and actively serve our community.
We have fun and dynamic programs for kids, students, and individuals with special needs, and adult small groups for every age and stage of life. There's a place for you and your family at Highlands!
Highlands Church is located at 9050 E Pinnacle Peak Rd, Scottsdale, AZ 85255 (map).
Want to know about what to expect on Sundays? Learn more...