One-on-One Discipleship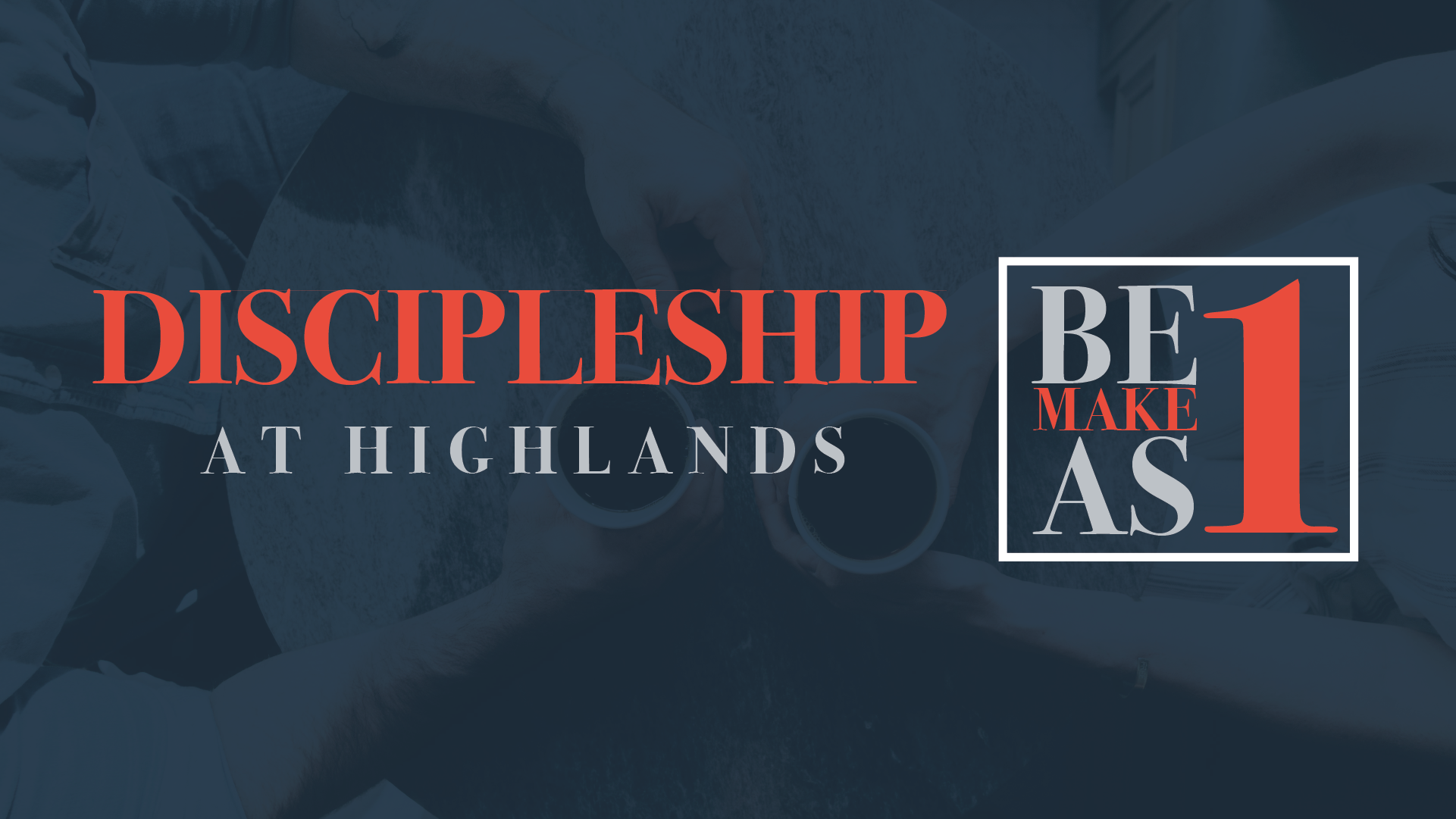 "What is Discipleship?"
In Matthew chapter 28, Jesus leaves his disciples with a final instruction: "Go therefore and make disciples of all nations, baptizing them in the name of the Father and of the Son and of the Holy Spirit, teaching them to observe all that I have commanded you."
Discipleship is the process of intentionally multiplying Christ-like followers. It's a call directly from Jesus Christ to be His disciple and to help others do the same. Be one. Make one. As one.
Interested in discipleship but still have questions about the process, how it all works or the level of commitment? Let us know using the sign-up button below and we'll invite you to an upcoming brief info session about discipleship.
Want to be discipled?
If you would like to grow in your faith by learning from another mature Christian, we would love to help you take that next step. Use the button below to fill out a discipleship profile and start the process of being matched up with someone who can help you become a more Christ-like follower.
Want to make disciples?
If you are ready to answer the call to 'make disciples', we're ready to equip you with the tools you need to make it a great experience. Start the process by filling out a disciple-maker profile using the button below.
Disciple Maker TRaining
September 22nd 9:00 AM | Junior High Room
We are having a Discipleship training to provide people who are interested in being a one-on-one disciple maker with the tools to help them start the disciple process. If you have signed up to take your next step and be a disciple maker or if you would like to know more about discipleship, this is a great place to learn more about the discipleship process. Please register below to let us know you are coming.
Disciple Maker Audio Training
After you've filled out your profile, check out these four training session podcasts below to learn the 'why' and 'how' of discipleship at Highlands:
discipleship faq
What is discipleship?
We define discipleship as "intentionally multiplying Christ-like followers." Discipleship is a relationship-based journey (normally one-on-one) intended to deepen the faith of a follower of Christ so that they can then disciple someone else.
How is discipleship different than mentoring?
Discipleship is a longer-term relationship intended for the growth and the multiplication of future disciples. Mentorship is normally based on a limited season of time with a focus on one specific topic or issue.
How long is the discipleship process?
This depends on the maturity level of the one being discipled. Six months would probably be the shortest, and twenty-four months the longest. To complete the discipleship series that Highlands created, it would typically take about eighteen months.
What is the program or process for discipleship?
Highlands is building its own program to guide the discipleship process. It will consist of seven booklets designed for study and personal interaction. There are several other discipleship series' available, and your disciple maker can discuss what would work best. We say that "relationship trumps curriculum" in terms of emphasis, but all programs will be biblically-based and interactive. Listed below are the books included in the Highlands curriculum.
What is Discipleship?
Knowing the Book
Basic Christian Beliefs
Personal Disciplines
Strategy
Defending the Faith
Pass it on
How do I start the discipleship process?
The first step would be to fill out a Discipleship Profile HERE. This information is helpful in pairing up a potential disciple with a disciple maker. Once the application is received, the profile is reviewed and a potential pairing is made. The potential disciple maker will contact you to set up an initial meeting to review expectations, and to see if the pairing will be mutually agreeable.