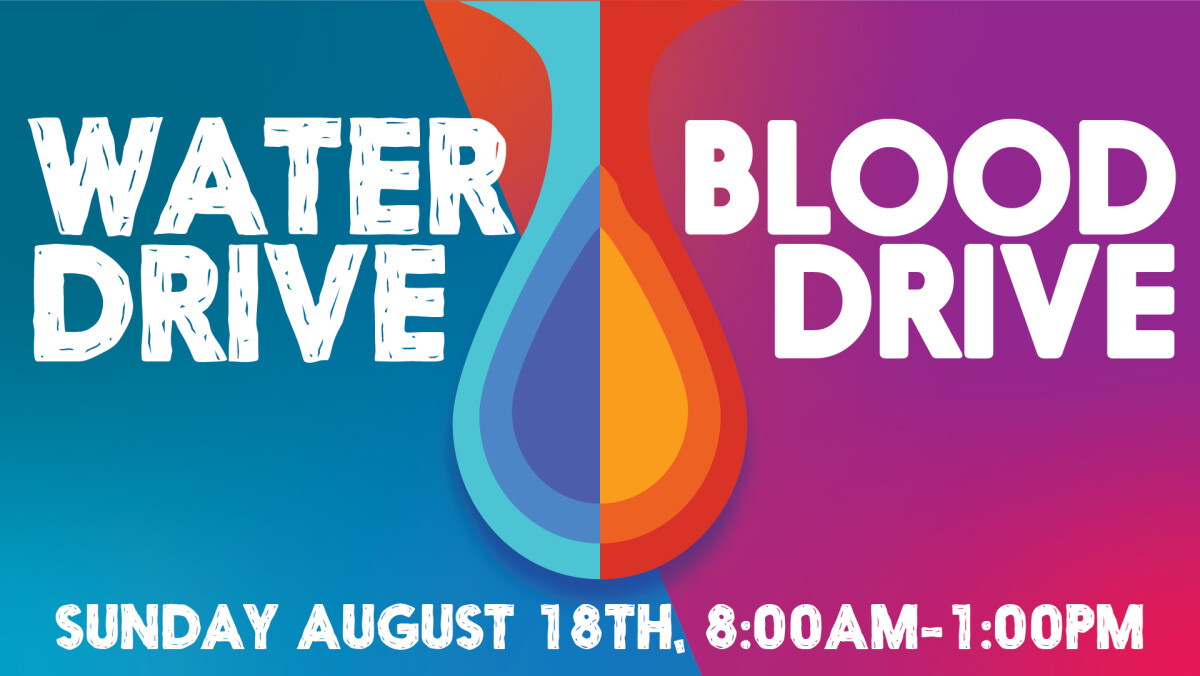 Sunday, August 18, 2019, 8:00 AM - 1:00 PM
Help save a life! Join us in our Water & Blood Drive on Sunday, August 18th from 8:00am-1:00pm.
Bring a case of water bottles to church and leave it behind your car. They will be donated to Foothills Food Bank to provide to individuals experiencing homelessness.
Help save a life and serve our community! The VitalantBloodmobile (formerly United Blood Services) will be parked at Highlands. Sign up for a time slot below!
Questions? Contact .