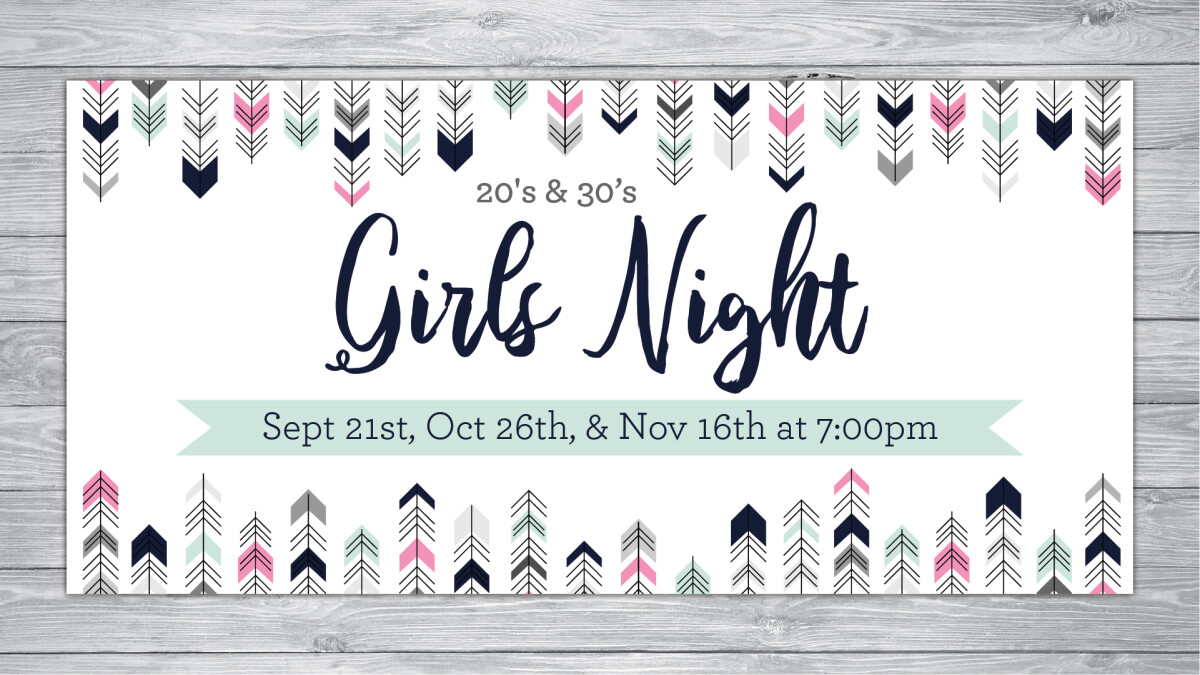 Friday, October 26, 2018, 7:00 PM - 8:30 PM
Enjoy meeting new people, great food, sharing some laughs, fellowship with other ladies...and well, eating more food! It is a girls night after all!
There will be 20's & 30's Girls Nights on September 21st, October 26th, and November 16th, all at 7:00pm. Feel free to RSVP for 1, or for all 3!