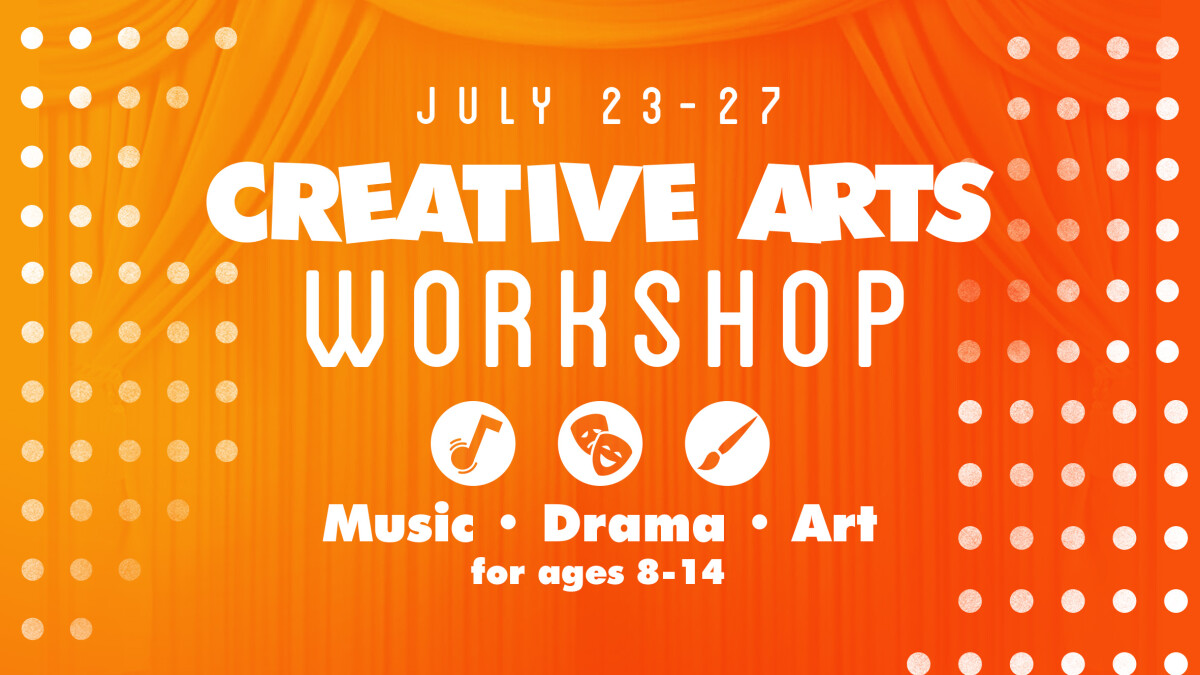 Daily, from 07/23/2018 to 07/27/2018, 9:00 AM - 12:00 PM
The Creative Arts Workshop allows youth ages 8-14 to unleash their creativity by learning a new skill or enhancing a specialized skill in a week-long format on the Highlands campus. Participants will learn in a positive, supportive environment and are encouraged to fully explore their God-given gifts as they learn how they can be used for God's glory.
Participants will be coached by dynamic, professional Christian artists and musicians. The week will conclude with a Friday evening performance in the Worship center where all the participants will have the opportunity to showcase their work. The workshop will benefit the kid's mentoring programs for our ministry partner, Reigning Grace Ranch.
Participants can register for one of four workshop areas:
ART | $110 (fee includes supplies) | Ages 8-14
You will have the opportunity to learn and create works of painted art using acrylics, then display your art in the showcase. Afterward, you'll be able to take your creations home with you.
BAND | $75 | Ages 12-14
For Guitar (Electric or Acoustic), Keyboard, Bass Guitar, Drum Set
You will work with an experienced band coach who will help you learn faith-based songs and play them together with other band members.
PRE-REQUISITE: Each participant must already have the ability to play their respective instrument through an entire song from start to finish.
GROUP VOCAL - CHORUS | $75 | Ages 8-14
Learn vocal performance, developing your on-stage presence, harmonizing and vocal dynamics. Have fun singing faith-based songs with others and then, for your family and friends.
DRAMA | $75 | Ages 8-14
If you've ever thought about acting and want to learn some basics, or love telling meaningful stories through drama, this is for you. You will be learning parts of the stage, blocking, improvisation, character development and some scene writing. NOTE: Memorization time beyond the hours of this workshop are a must to be prepared for the Showcase.
SCHEDULE
Monday through Thursday, 9:00am*-12:00pm
Friday 1:00pm - 8pm (Showcase from 6:30-8pm).
*There is a required 8:45am Orientation for both student and parent(s) on Monday morning, July 23rd.
ADDITIONAL INFORMATION
Registration fee includes Class Supplies, Workshop T-Shirt, and light snacks during the Monday-Thursday (9am-12pm) sessions. On Friday, Light snacks are included in the afternoon with dinner (Pizza or Chick Fil-a) at 4:30pm.
For additional Info contact George Mahoney at .