Senior High
Sunday mornings: 10:45am
Wednesday Nights: 6:30-8:00pm
Highlands Senior High strives to be a place where students can come to strengthen their relationship with Jesus and with each other within the greater community of Highlands Church. We meet Sunday mornings at 10:45am-12:00pm and Wednesday nights from 6:30-8:00pm.

Our High School community of Highlands gathers, laughs, plays, encourages, and helps each other grow in the love and faithfulness to Christ.
Questions? Email Student Ministries Pastor Jeff Stevens at .
Summer Camp | June 19-22
Houseboats on Lake Powell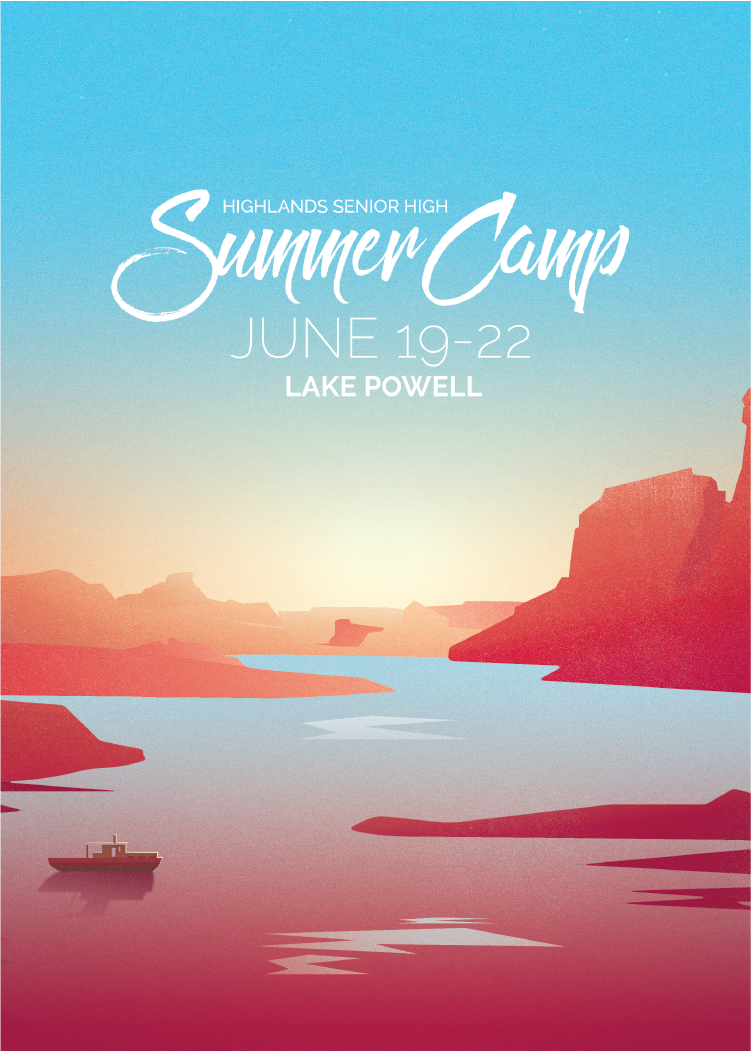 This summer, Senior High camp will be on houseboats at Lake Powell - we'll spend the days floating, swimming, water skiing, tubing, building friendships, worshiping, and meeting together about the most important relationship we can have - our relationship with Jesus.

Senior High Summer Wednesdays
Check the schedule below and join in the fun on Wednesday nights this summer! Questions on any of them? Email us at .
June 7 at 6:00pm | Token Lady | Meet at Highlands
June 14 at 6:00pm | Scavenger Hunt | Meet at Highlands
June 21 | No Wednesday Event (go to summer camp!)
June 28 at 6:00pm | Crawfish Broil | Meet at Highlands
July 5 at 6:00pm | 5th of July Party | Location: TBD
July 12 at 5:30pm | Spider-Man Movie Night | Meet: Chick Fil A / Scottsdale 101 (Bring Money for Dinner / Movie)
July 19 at 9:00am | Slide Rock, Sedona Day Trip | Meet at Highlands (Bring Swim Suit / $10 for Lunch)
July 26-27, 6:00pm - 10:00am | HSH All-Nighter | Meet at Highlands
August 2, 9:00am-2:00pm | Salt River Tubing | Meet at Highlands (Bring Swim Suit / $10 for Lunch / $17 for Tube Rental)
August 9 at 6:00pm | Student Ministries Worship Night | Meet at Highlands
August 16 | No Wednesday Event
August 23 at 6:30pm | Regular Wednesday Night Services Begin | Meet at Highlands