Men
Men's Roundup
April 1, 2017 | 7:30am in the Worship Center Lobby
We're rounding up men of all ages for a great breakfast featuring Joe Thompson, chaplain for the ASU football team, talking about the importance of discipling younger men in their faith. Joe will explain how well-executed discipleship resembles the famous Lombardi Power Sweep.
Guys are encouraged to wear their favorite sports jersey, be prepared for a little friendly competition, and bring friends! ($5 suggested donation for breakfast)

Weekly Bible Study Groups
New Study: Growing Older & Wiser
Beginning March 21st on Tuesday nights
Wisdom does not automatically come with age. However, we can get wiser as we get older, if we tap into the eternal wisdom of God. These 9 studies offer a biblical perspective on aging and show how powerfully God can use those who have grown wiser with the years.
Our Men's Ministry has plenty of other opportunities for you to get plugged into a smaller group of other guys who want to grow their faith. This coming year most of our groups will be digging into the topic of "Christ is at Work" – 10 sessions that will provide a biblical perspective on why, how and where we work. Our faith was never designed to be separated from our workplace. No matter what you do – this study will help you gain needed insight to make your work count.
Studies are available at many different days/times throughout the week - click the sign-up button for a complete list:
Men's Discipleship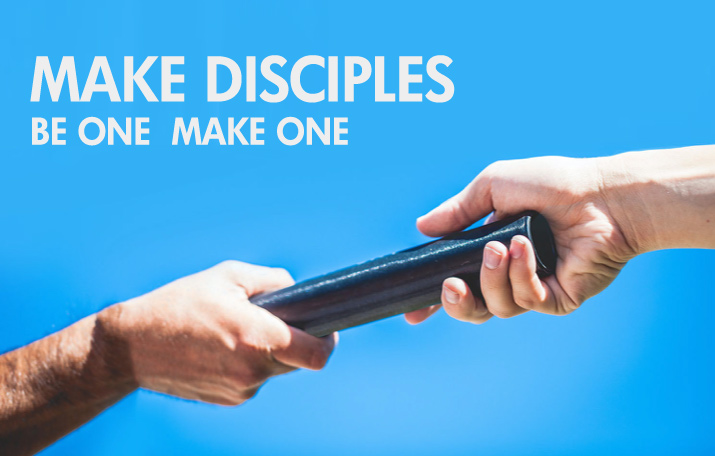 We are serious about following Christ's command to "make disciples." (Matt. 28:18-20) Discipleship is one mature believer intentionally leading another believer to mature in Christ so they can then do the same. Discipleship will deepen your faith like never before, it will enrich your life and provide life-changing satisfaction by helping others. If you'd like to take this next step, contact Randy Holland for more information.
Our Highlands Men are energetically focusing on five key areas:
Engaging men to discover Christ.

Equipping men to follow Christ.

Encouraging men to serve like Christ.

Exhorting men to obey Christ.

Enlarging the community of Christ.
Questions about Highlands Men? Contact Pastor Mark Yule at .