Men
Our Highlands Men are energetically focusing on five key areas:
Engaging men to discover Christ

Equipping men to follow Christ

Encouraging men to serve like Christ

Exhorting men to obey Christ

Enlarging the community of Christ.
MEN'S ROUNDUP
October 21 | 7:30am in the Worship Center Lobby
Our October RoundUp will focus on Character in the Crucible. We'll have a panel of business and community leaders who can speak from experience on how to maintain one's character in the hard moments when it's needed most. As always, we'll start with a hearty "cowboy" breakfast prepared by our Men's Posse and Chuckbox crew (a $5.00 donation at the door is suggested).
Sign-up coming soon!
Weekly Bible Study Groups
Men's Bible Study groups meet nearly every day of the week - find the time that fits you best and get involved!
Fall 2017 study days/times:
Monday 6:30am - Jim Felty/Rich Shinar.

September 11

. Emulating Christ.

Monday 7:00pm - John Anderson -

Meeting Now.

Character Quest

Tuesday 6:30am - Phillip Rogers -

Meeting Now

. Character Quest

Tuesday 7:00pm - Rick Montando -

Meeting Now

. Character Quest

Wednesday 6:30am - Randy Holland - Meeting now. David's Psalms - Man of God.

Wednesday 12:00pm - Mark Yule - September 20th - Character Quest

Thursday 6:30am - Mark Oslweski - Meeting now. 1 Thessalonians

Thursday 6:30am - Stan Phillips/Richard Kogler. Meeting now. Daniel (- DVD with David Jeremiah.)

Friday 6:30am - Craig Hyatt/Kevin Huckabone. Meeting now. The Bible Project.

Saturday 7:30am - Jim Ricketts.

September 16

. Discipleship.
Be One, Make One
3-week series beginning September 17th
A biblical, practical and relational approach to the rewarding journey of disciple-making. Held Sundays from 9:00-10:15am in the 5th & 6th Grade room.
The High Call: What makes discipleship process so significant?
The High Cost: What does discipleship really look like?
The High Impact: What stands in the way and what stands as the reward of disciple-making?
If you would like to participate in this series, please contact Mark Yule at .
Rocky point build trip
November 3-5 we are planning a Rocky Point Build Trip. For more information, contact Mark Yule at .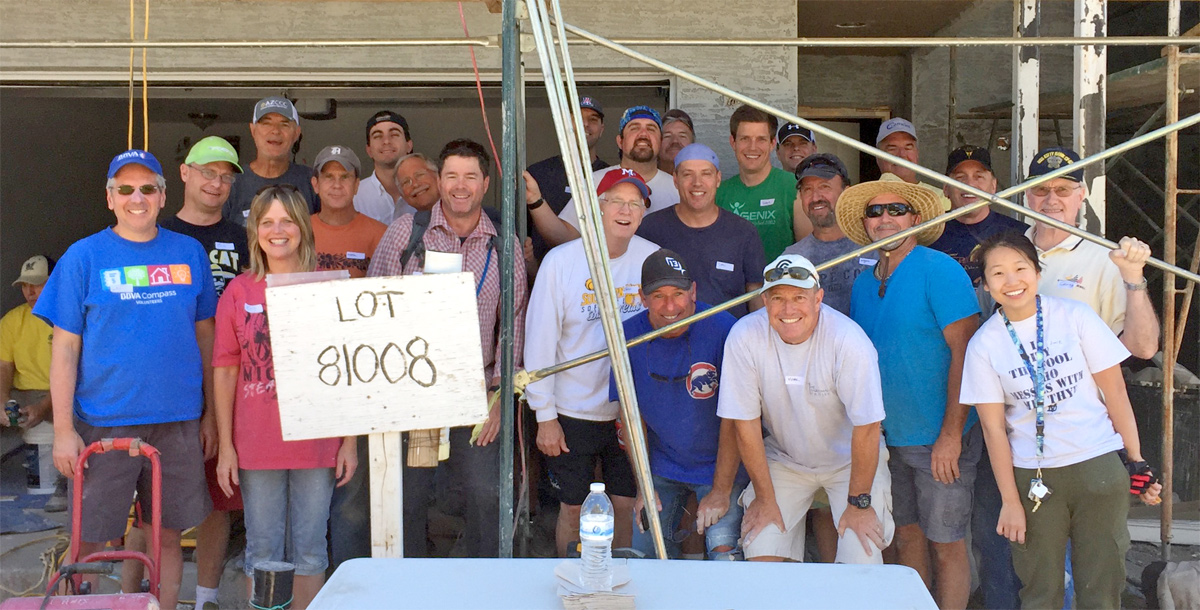 Men's Habitat for Humanity house build, May 2017
Questions about Highlands Men? Contact Pastor Mark Yule at .