Men
Our Highlands Men are energetically focusing on five key areas:
Engaging men to discover Christ

Equipping men to follow Christ

Encouraging men to serve like Christ

Exhorting men to obey Christ

Enlarging the community of Christ



---
MEN'S ROUNDUP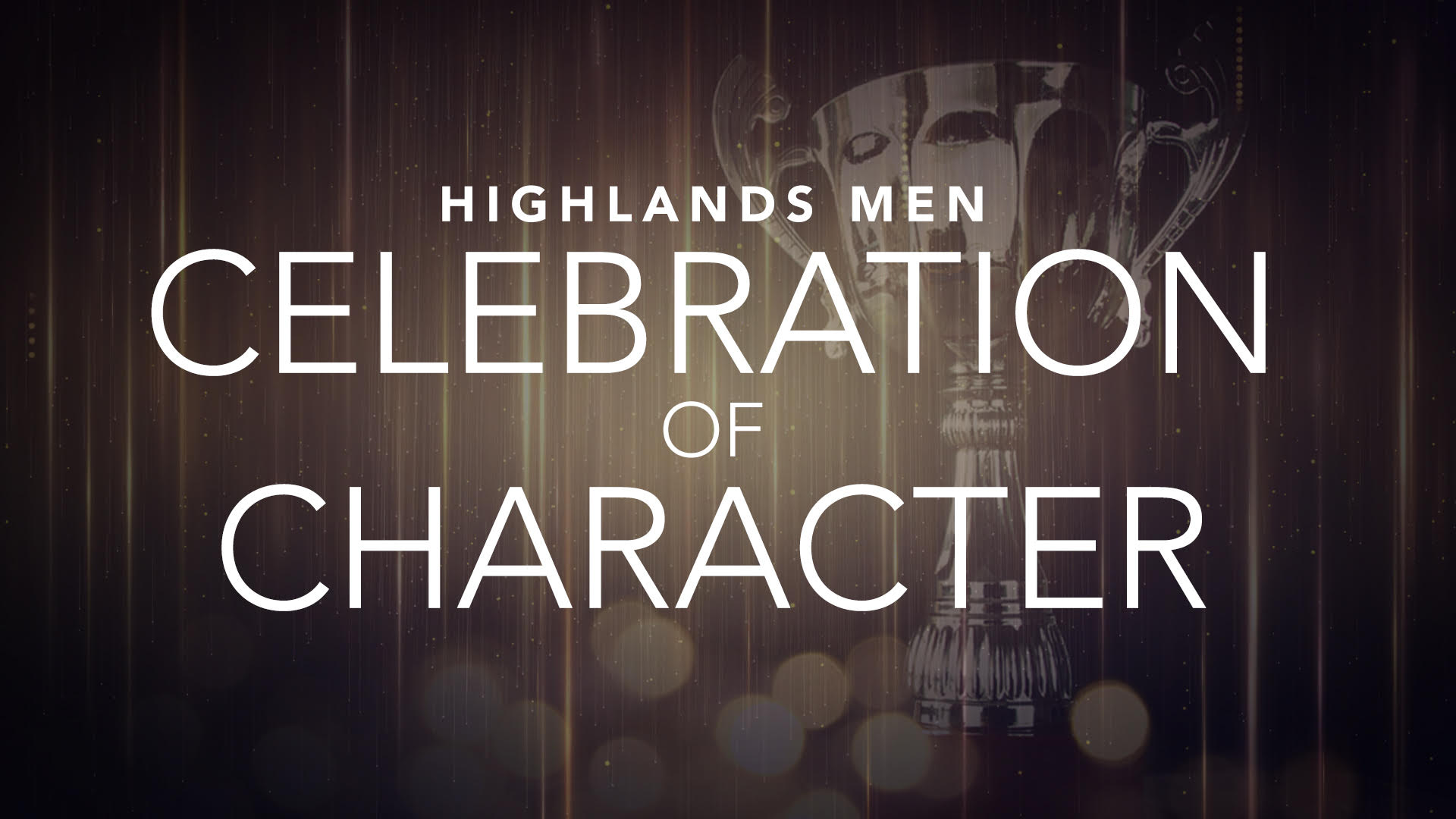 April 14th | 7:30am in the Worship Center Lobby
This RoundUp is a fun-filled, high energy morning designed to honor those who exhibit Christ-like character - from here at Highlands, and in our community.
Breakfast will be catered!
Miss the last RoundUp? You can download the audio podcast right here where we talked about defending ourselves against temptation.
Also, download and listen to Mark's conversation with KP, a woman who has walked through the challenge of having a husband who struggled with temptation.
---
Here is a list of additional resources to help with your battle against temptation:
Books:
"Every Man's Battle" (Winning the War on Sexual Temptation One Victory at a Time, by Stephen Arterburn
"Worthy of Her Trust" (What you need to do to rebuild sexual integrity and win her back.) by Stephen Arterburn
Scriptural References:
Proverbs 6:20-29
Proverbs 7
Matthew 5:27-30
1 Corinthians 6:15-20
Philippians 4:8-9
Galatians 5:16-26
Psalms 32 & 51
---
january 2018 studies
Men's Bible Study groups meet nearly every day of the week - find the time that fits you best and get involved!
Study days/times:
Monday 6:30am - Jim Felty: Highlands Church Cafe. Emulating Christ.

Monday 7:00pm - John Anderson

: Highlands Church Special Needs Room

.

The Power of 3:16.

Tuesday 6:30am - Phillip Rogers: Highlands Church Cafe. Character Quest

Tuesday 7:00pm - Rick Montando: Highlands Church Adult A Room. Romans - A John MacArthur Study.

Wednesday 6:30am - Randy Holland: Highlands Church Office Building. David's Psalms - Man of God.

Wednesday 12:00pm - Mark Yule: Highlands Church Rotunda. Character Quest

Thursday 6:30am - Mark Oslweski: Highlands Church Worship Center Lobby. 1 Thessalonians

Thursday 6:30am - Stan Phillips/Richard Kogler: Highlands Church Office Building. Forgotten God (Francis Chan.)

Friday 6:30am - Craig Hyatt/Kevin Huckabone: Highlands Church Office Building. The Bible Project.

Saturday 7:30am - Jim Ricketts: Highlands Church Children's Building. Discipleship.
---
Building friendship through experiences of a lifetime. Get off the couch, stretch your limits, and make a memory. Collaborate with other men who share your dream, and make your trip a reality.
Here are just a few ideas:
San Juan Fly Fishing
Scuba Diving
Deep Sea Fishing
Cattle Drive
Kayak the Grand Canyon
Dream Golf Trip
Some of these trip plans are already underway! If you would like to join in on one or more of these adventures and be a part of creating these memories, sign up now.
---
Highlands Derby
Dads, build a memory with your kids and race a classic pinewood derby car! Construct a pinewood derby kit with your son or daughter, and then bring it for the race. The derby will be held at our Truck Town event the morning of Saturday, April 21st.
Register below and purchase your pinewood derby car kit (approximately $30 - a purchase link is provided at registration). Racing teams can compete for the fastest time on our giant 40-foot track and prizes will be awarded for speed and car design.
---
Men's discipleship: be one make one
One maturing Christian man helping another grow in his faith, so he can then do the same (2 Timothy 2:2).
For more information on how to get started in discipleship, contact Mark Yule at .
---
Questions about Highlands Men? Contact Pastor Mark Yule at .