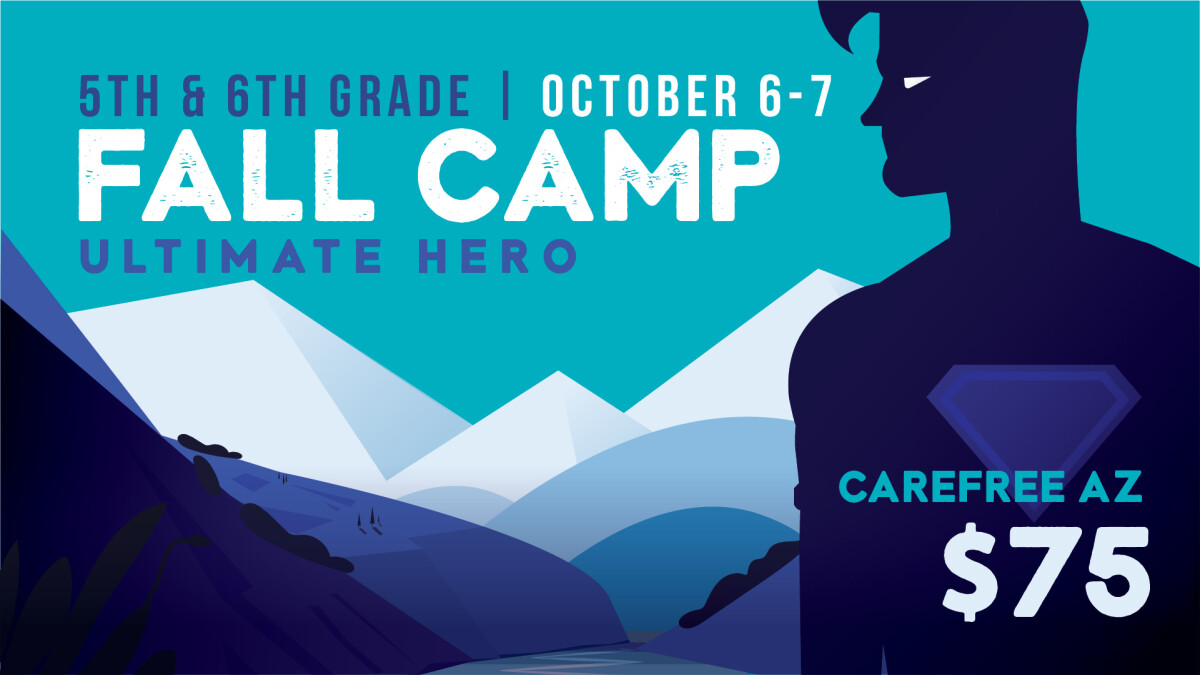 Friday, October 06, 2017, 4:00 PM - Saturday, October 07, 2017, 6:00 PM
5th and 6th grade fall camp
October 6th-7th | Carefree, az
Ultimate Hero is a one-night camp where students will have fun with games, and time to hang out at a ranch in Carefree while learning about how Jesus is the ultimate hero.
We will meet at Highlands Church at 4:00pm on Friday, October 6th to travel in vans to a private ranch in Carefree, owned by a member of Highlands Church. We will return to Highlands Church around 6:00pm on Saturday, October 7th.
The cost is $75 total, with a minimum of $35 due at registration. Sign up by October 4th!
Questions? Contact Zach Baumann, 5th and 6th Grade Director, at