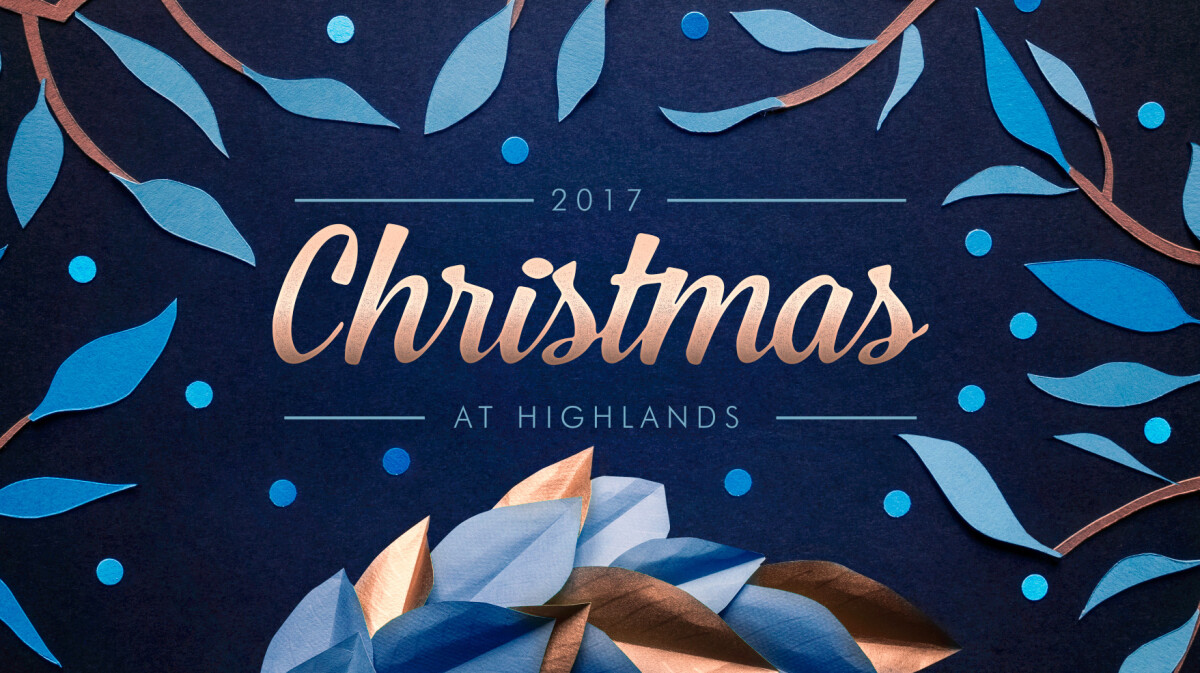 Saturday, December 23, 2017 - Sunday, December 24, 2017
Christmas Service Times
December 23rd at 7:00pm
December 24th at 9:00am, 11:00am, 4:00pm & 6:00pm

The entire family will enjoy this Christmas experience! Come early to ride a Christmas train, take family photos, catch some snow flurries and more.
Then, head inside for a service full of favorite carols, inspiring music, and a look at the true reason we celebrate Christmas: the birth of Jesus Christ, the Savior of the world.
The outdoor activities and musical services are FREE and open to all. No tickets are required.
Child care for ages 4 & under, and special needs care for all ages is available at all service times except 6:00pm on December 24th.
Directions
Highlands is located on Pinnacle Peak Rd, 1/4 mile east of Pima Rd in North Scottsdale. Here's a map.
VOLUNTEER
If you call Highlands home, help make the Christmas experience a great one for all who attend. Be a smiling face to greet guests as they arrive, help with an activity booth, manage parking and more.