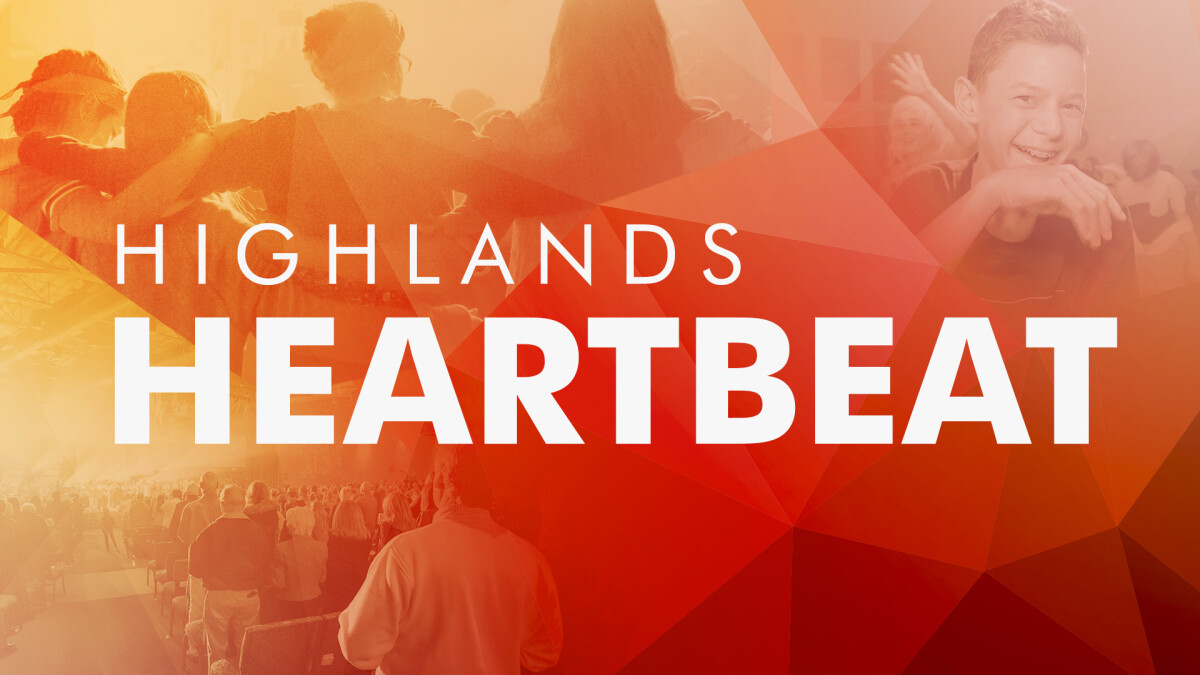 Sunday, October 09, 2016, 4:00 PM - 8:00 PM
Highlands Heartbeat is the time to get better acquainted with Highlands Church and its leadership, meet others who are new to the church, and share a great meal together.
Join others in learning more about our priorities, our plans for ministry, and how you can connect with the people and ministries of Highlands. This process is the first step to becoming a participating member of Highlands family. Highlands Heartbeat is offered monthly, always on a Sunday evening.
Sign up using the form below or in person on a Sunday morning in the lobby. Questions? Email Robin at .