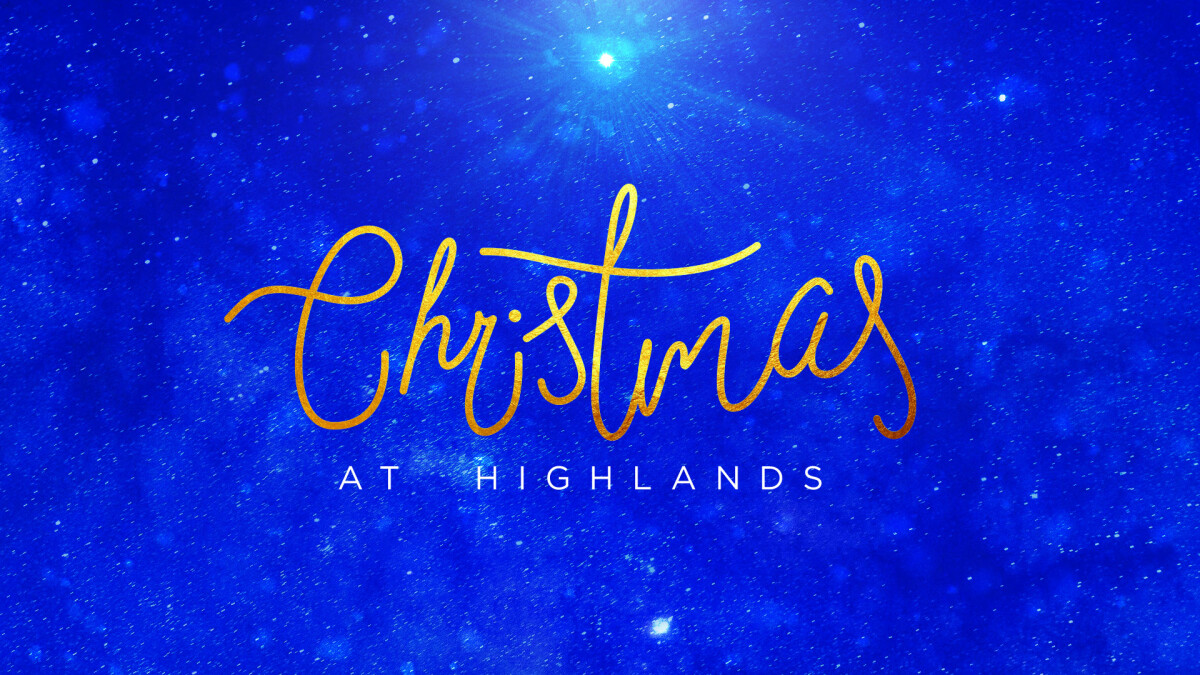 Sunday, December 22, 2019
Sunday, DECEMBER 22nd | 9:00Am & 11:00am
Tuesday, DECEMBER 24th | 2:00pm, 4:00pm & 6:00pm
It's a Christmas celebration for the whole family! Through carols, candlelight and message, hear about God's plan from the very beginning to send us His Son, Jesus Christ - the Savior of the world.
Enjoy fun activities for kids before or after services, and snap a family photo at one of our photo spots - it's a Christmas experience for everyone.
Then, head inside for a service full of carols to sing, a telling of the Christmas story, and a chance to respond to the gift of the Savior, Jesus Christ.
These Christmas services are FREE and open to all. No tickets are required.
Child care for ages 4 & under, and special needs care for all ages is available at all service times except 6:00pm on December 24th.
DIRECTIONS
Highlands is located on Pinnacle Peak Rd, 1/4 mile east of Pima Rd in North Scottsdale. Here's a map.
Volunteer
If you're a part of the Highlands Church family, you can help make our Christmas services an awesome experience for all who attend! Volunteer to be a friendly face at the door or in the parking lot, help at an outdoor activity, serve in childcare or with the kitchen crew and more!
Christmas Choir
Join our Christmas Choir and help lead people through songs of celebration during our Christmas services. No auditions required - just a desire to sing with joy. Rehearsals begin December 1st at 1:00-4:00pm. Pick up a song packets at Info Central in the Worship Center Lobby on Sunday mornings.