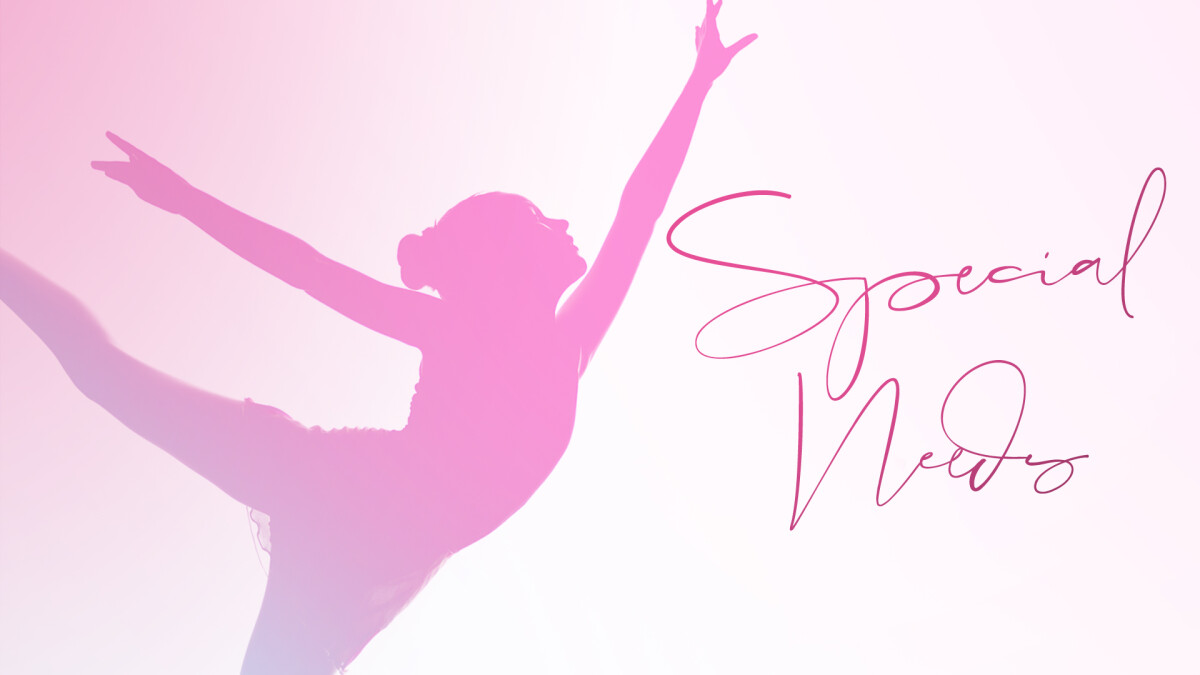 Every Monday, from 08/05/2019 to 05/04/2020, 5:00 PM - 6:00 PM
Special needs (Teens & Adults) | $250
Mondays 5:00PM | 45min
Location: Rockhouse (Highlands Children's Building)
Class Description
We offer an adaptive dance class to teen and adult students with Special Needs who desire to express their love for Jesus through dance! Creative movement exercises and fun props will make this a fun and interactive experience!
Dress Code Requirements
All students are required to arrive to class with:
Hair: up in a neat tight bun prior to class

Ballet Shoes: Pink Color (brand non-specific)

All students will be required to have appropriate dancewear by the first day of class.

Black stretch pants and a comfortable t-shirt/tank top, pink ballet shoes.

If ballet shoes do not fit, socks will work for class. Please purchase ballet shoes for Recital Performance.
Registration and Costs
A Minimum fee of $125 is due upon initial registration and is non-refundable. The remainder of costume and class fees may be paid in full upfront OR will be invoiced equally on a quarterly basis (September, December and March).
Costume fee - $50 per year.
New student registration deadline is November 1st. Pro rating will apply up until this date.