College Age
wednesdays at 6:30pm
In the worship center lobby
Our College-Age (18-25) LifeGroup is made up of men and women who have come to be a part of a group that will engage them, empower them, challenge them, and inspire them to respond to the beauty and truth of the Gospel of Jesus Christ. This comes through knowing God's word, seeing godliness modeled in others, and walking through life with people who can help be a disciple of Jesus, and make a disciple of Jesus.
We get together every Wednesday at 6:30pm to enjoy dinner together, study God's word, to respond in worship through music and to just hang out and enjoy each other's company.
Highlands' Church services are on Sunday mornings at 9:00am and 10:45am. For more information, CLICK HERE.
Small Group - on your school campus, or at highlands
Small Groups meet on various nights of the week. Chances are, there is a person, or a group of people, who are meeting for a small group on your campus! Please contact one of our campus coordinators for more information about a small group near you:
By joining a Highlands sponsored small group, you will be given access to receive RightNow Media for FREE. Known as the "Netflix of Bible study materials," RightNow Media is a massive library of video content aimed at helping you grow. To download RightNow Media, CLICK HERE.
mission trip opportunities
To view our mission trip opportunities, click here!
opportunities to serve
There are several wonderful ministries at Highlands where you can serve. These opportunities include:
To serve in any of these ministries, please contact the ministry leaders listed above.
---
Questions? Email us at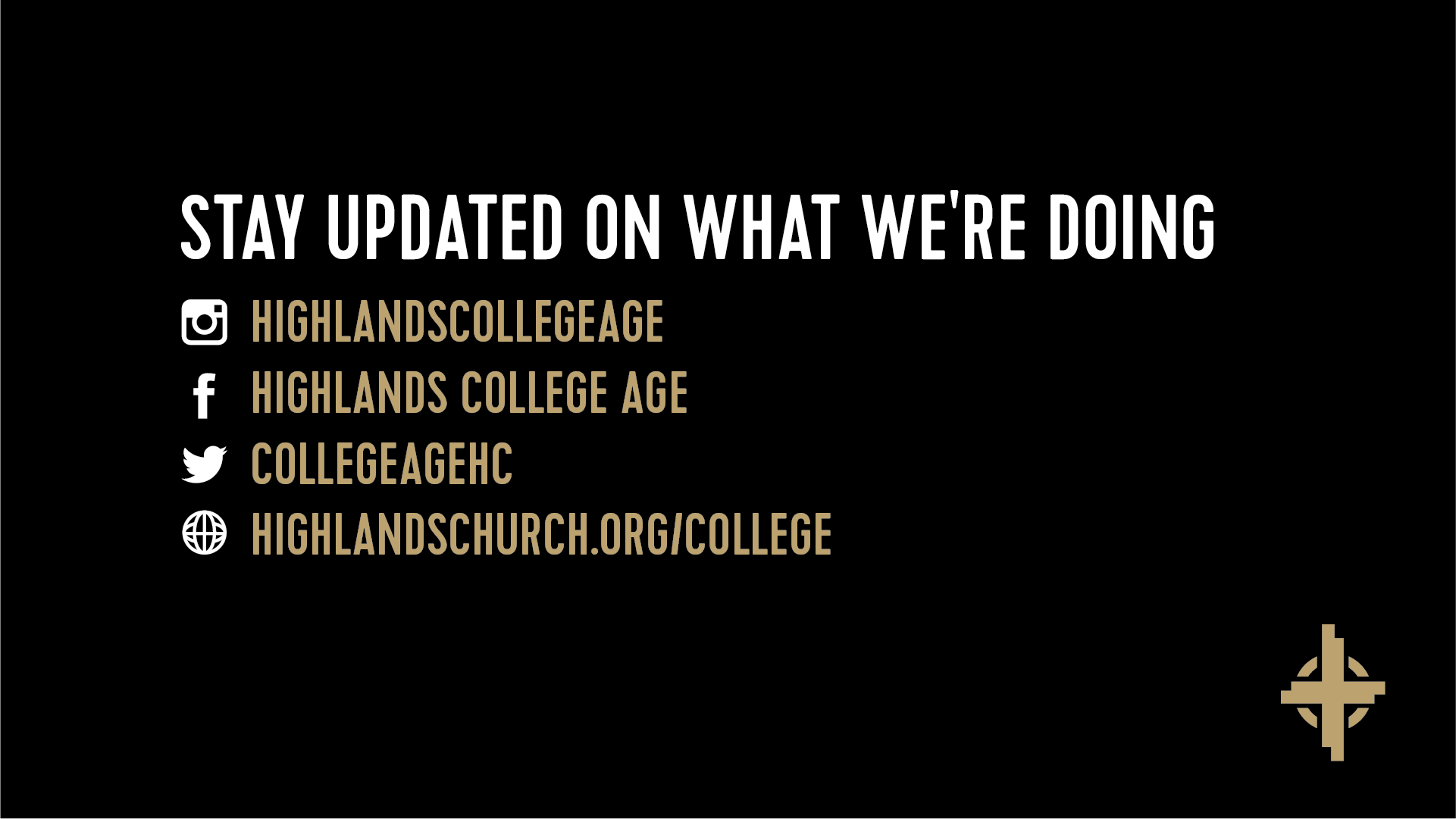 ---

Jeff Stevens, College Age Pastor