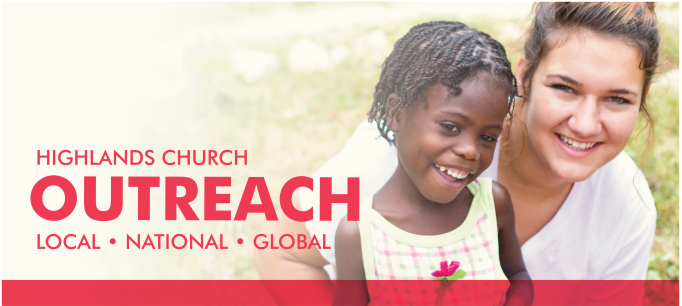 Outreach
At Highlands Church our mission is to love God and love people. As we look at our world, both in our own community and across the globe, we take a holistic approach: restoring faith, hope, honor, courage and community to people everywhere through the power of the Gospel.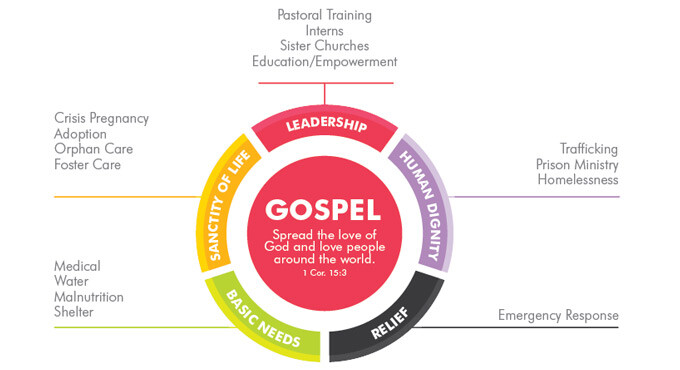 Find out how you can share God's love with others by finding out more about our specific Outreach opportunities below - or, sign up for our Outreach Newsletter to keep updated every month!
Blood Drive - July 31st - Donate blood and help save a life! The UBS Bloodmobile will be parked on Highlands' campus on Sunday morning July 31st from 8:30am-12:30pm. Sign up to donate here.
Mexico Care Packages - We have teams headed to Mexico throughout 2016 to provide optical care, feeding programs and even housing for people in need. You can help by packing care packages for the team to bring along and distribute on their trip. Pack a gallon ziplock bag full of items such as toothpaste, a toothbrush, bath bar soap, shampoo, a wash cloth, chapstick, or a hair brush/combo. Drop off as many as you'd like at the Outreach table in the Worship Center lobby on Sundays.
Serve Our Community - Serve food at a homeless shelter, clean up neighborhoods, pack food at a local organization and more - all right here in the greater Phoenix area
Short-Term Mission Teams - Travel domestically or internationally to serve one of our partner communities in need.
Medical Missions - Have experience in the medical field? Be a part of our medical missions team providing general health, dental or optical care locally and abroad.
Worldwide Partners - Learn about all of our partners working to help those in need and spread the Gospel worldwide.
Highlands Bible School - We're training pastors and church leaders in other countries to spread the Gospel and grow healthy local churches that are firmly rooted in the Bible.