Our Story
Welcome to Highlands!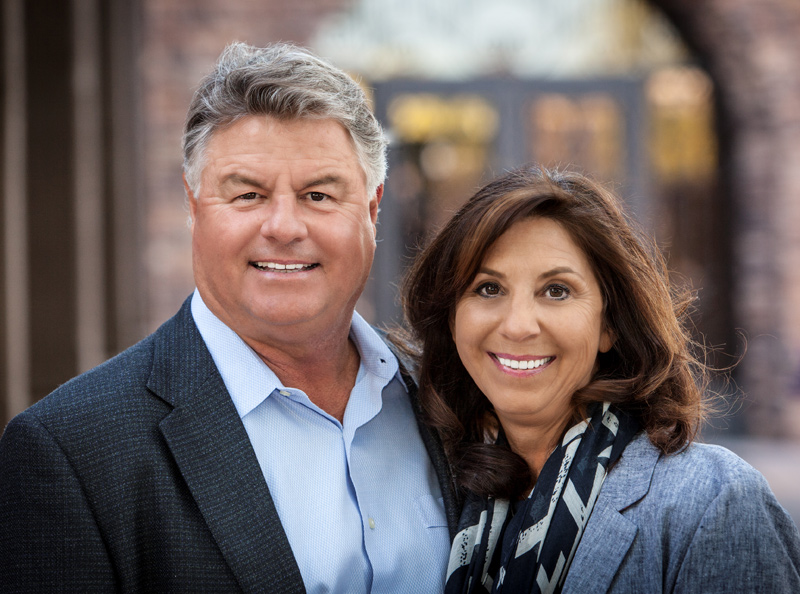 For my wife Chris and me, Highlands is a "Dream Come True". We envisioned a church that would truly be a lighthouse to the community here in North Scottsdale. We prayed that we would have great impact for the sake of Jesus Christ, but we didn't realize how great that impact would actually become, both locally and globally.
And we feel like we're only scratching the surface! As we stay true to our purpose and priorities, firmly rooted in God's Word, we're excited to see how God will continue to grow us as a local body and expand our ministry outside of the boundaries of Scottsdale.
Let me invite you to join with us. Together we can marvel at what God is going to do in the future.
In His Love,
Les Hughey, Senior Pastor
---
Highlands History
Things start at home...
We were a small group of families that decided to do church a little differently... there were many things that were important to our small group. Starting Highlands was a way to forge some of our passions and priorities into the foundation of a church. Our group initiated a number of vision/priorities meetings called "boot camp".
Back to school...
Like so many new churches, Highlands spent some time meeting in a school. The foundation and vision started to show their impact...people came and our church body grew. Soon it was time to find a more permanent place.
From warehouse to worship center...
Having a location that allowed us to leave equipment set up after we left each week allowed us to devote more time and energy to the Highlands body. People continued to be drawn to the vision and priorities that were permeating every aspect of Highlands ministry.
Go north...
Just as God had provided in the beginning, He continued to work in amazing ways. An anonymous member of the church donated 21 acres near the corner of Pima & Pinnacle Peak. In response to such an amazing gift, we began the "A Place to Call Home" campaign for the body to give towards our permanent church home.
A place to call home...
On September 7, 2003, we held our first services in our new home. We are excited about the opportunities and possibilities God will provide for us as the Highlands family continues to grow.
Our Priorities
We strongly desire to be a dynamic team of believers who serve as a lighthouse of hope to our community and world. We want to be an ever growing yet intimate community of Christians as modeled to us in Acts 2:42-47, a people who are carrying out the great commandment of our Lord, which is in essence to… "Love God, Love People."
At Highlands, we strive to be the "Bride of Christ" as referenced in Ephesians 5:25-30. Here are our priorities:
B - Biblically Based
In strongly believing that "all Scripture is inspired by God and profitable for teaching, for reproof, for correction, for training in righteousness…" (2 Timothy 3:16), we desire to communicate God's Word in a clear and practical way.
R - Reaching the lost
The clear purpose of Jesus was to "seek and save that which is lost" (Luke 19:10). As a church we desire to follow His example as we attempt to bring the good news of Christ to a lost world.
I - Intimate, Participatory Worship
We promote the heart-felt expression and participation of believers in worshipping God when we assemble together. We value variety and desire to reach and minister to the masses with our focus primarily toward a current musical style.
D - Demonstrative Love
In our conviction that love should be expressed and hospitality shown, (1 Peter 4:8-9; Hebrews 13:1-2), we endeavor to encourage our body to exhibit a sincere love for people that is demonstrated both corporately and individually.
E - Equipped for Service
Believing that our mandate from God is "for the equipping of the saints for the work of service…" (Ephesians 4:12), we strategically nurture believers toward Biblical life-change and equip them to discover and employ their giftedness (1 Peter 4:10).
To learn more about our beliefs, please visit the What We Believe page.
Want to know more about Highlands Church's beliefs, priorities, ministries and leadership? Check out Highlands Heartbeat - a meeting held once per month on Sunday evenings where you can meet the pastors and find out how you can become a part of the Highlands family.