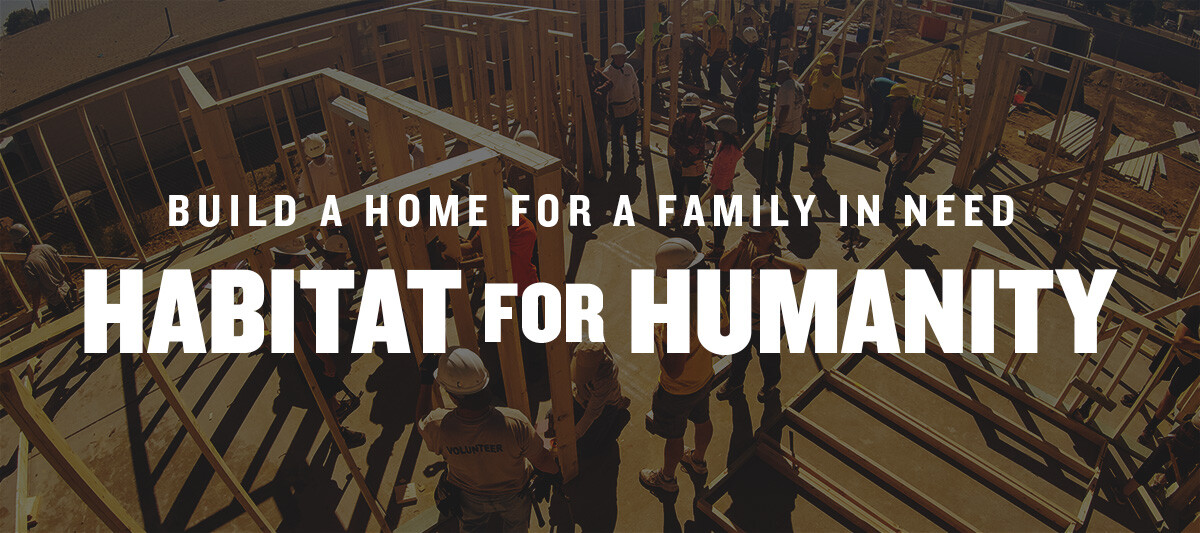 Saturday, May 20, 2017, 6:00 AM - 12:00 PM
Let's put some work into changing a family's future! Join us for a Saturday morning building a home for a deserving family! Each person who participates is encouraged to invest $100 as a donation to Habitat for Humanity for building materials.
This event is open to men and women age 16 or older.