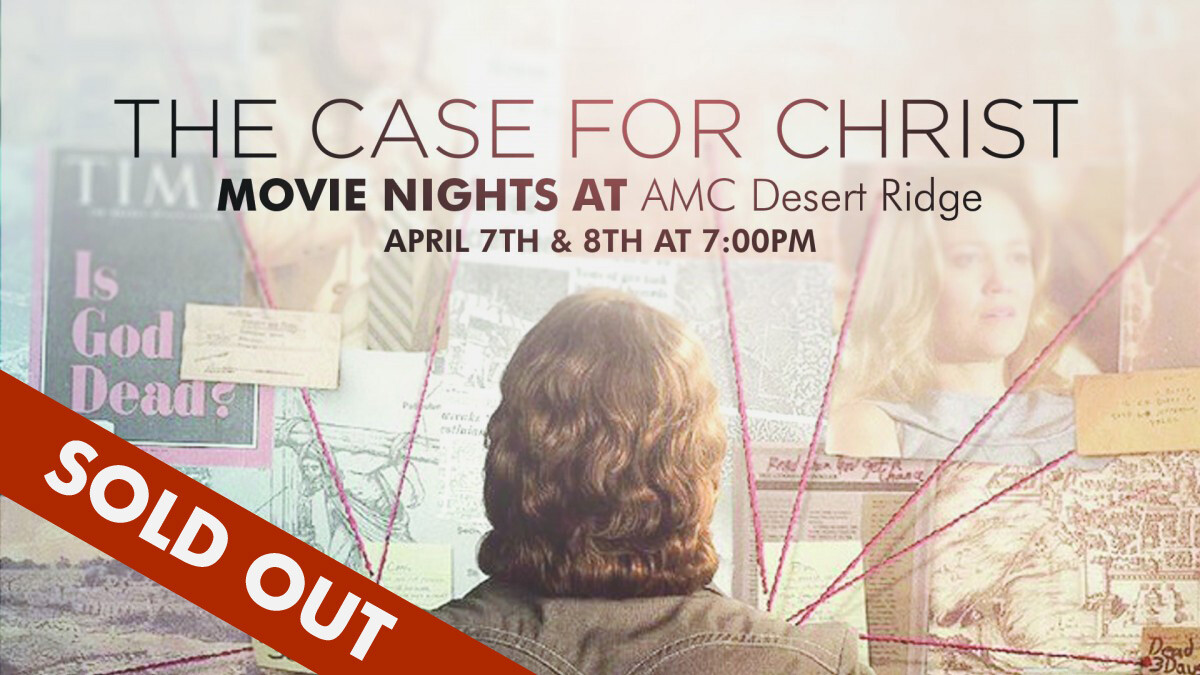 Daily, from 04/07/2017 to 04/08/2017, 7:00 PM - 9:00 PM
April 7th and 8th at 7:00pm
AMC Theater at Desert Ridge
UPDATE: All tickets are now SOLD OUT
Thanks for inviting your friends to see this movie with you!
Buy one, bring one! Invite a friend, neighbor or co-worker to watch "The Case for Christ" - the true story of Lee Strobel, an atheist journalist who, working to disprove Christianity, ended up uncovering the truth about who Jesus is.
Highlands has reserved theaters at the AMC Desert Ridge on April 7th and 8th. This is a great opportunity to invite someone who is skeptical of Christianity, or unsure about the existence of God and an awesome way to start a conversation with them.
If you have a ticket, here's what you need to know about attending:
Here is everything you need to know about attending:
Bring your ticket to the HIGHLANDS CHURCH table located just outside the AMC Theater Box Office at Desert Ridge (map)

Highlands staff will be there to give you an AMC ticket with an assigned theater number - all seating will be general admission (no assigned seats)

The Highlands ticket table at AMC Desert Ridge will be open at

6:00pm



Seating will begin at

6:30pm

- the film will start at 7:00pm (no 'previews' will be shown, so come early!)

Some additional information about tickets:

Any open seats will be released at 7:10pm to anyone who might still be in need of a ticket (just like flying stand-by). We want every possible seat to be full - please arrive before 7:00pm to get in and find a seat.

If you will NOT be using tickets you purchased, we would encourage you to donate them back at the ticket table when you arrive in the event that we have people walking up to find tickets. We can't offer any refunds for unused tickets, but you will be providing the opportunity for someone to hear the Gospel in this powerful film.