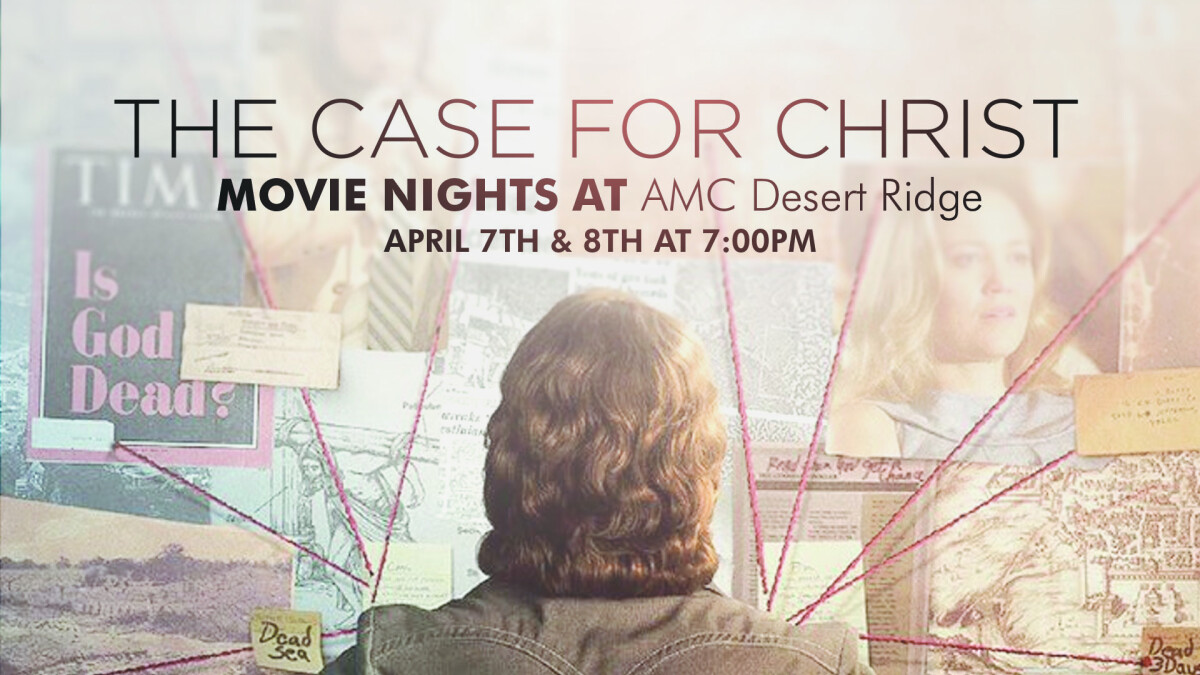 Daily, from 04/07/2017 to 04/08/2017, 7:00 PM - 9:00 PM
April 7th and 8th at 7:00pm
AMC Theater at Desert Ridge
Buy one, bring one! Invite a friend, neighbor or co-worker to watch "The Case for Christ" - the true story of Lee Strobel, an atheist journalist who, working to disprove Christianity, ended up uncovering the truth about who Jesus is.
Highlands has reserved theaters at the AMC Desert Ridge on April 7th and 8th. This is a great opportunity to invite someone who is skeptical of Christianity, or unsure about the existence of God and an awesome way to start a conversation with them.
Tickets are $10 and available at Info Central on Sunday mornings at Highlands.