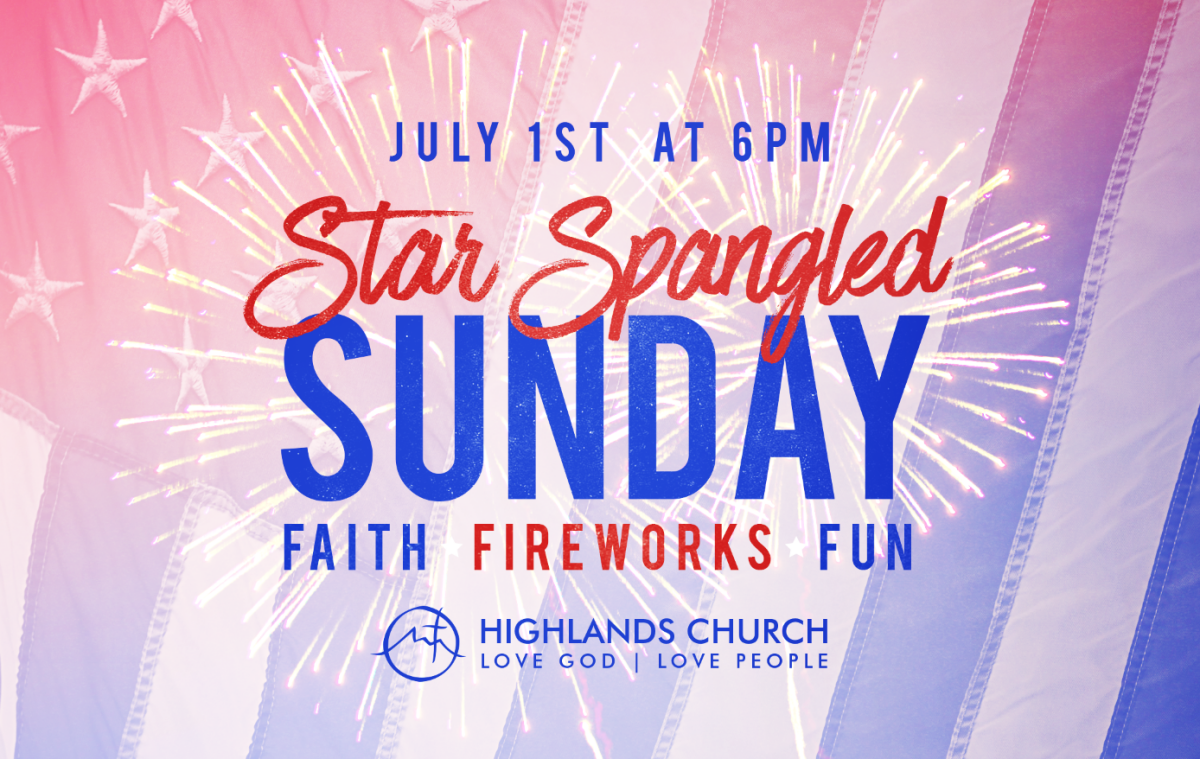 Sunday, July 01, 2018, 6:00 PM - 8:45 PM
July 1st | Service at 6:00pm
Followed by Food, Games & Fireworks
It's a summer celebration! Join us for a special evening service at 6:00pm followed by food, fun, and fireworks right here on the Highlands campus.
This special family service will be filled with inspiring worship music and a time of thankfulness and prayer for our country. After the service, we'll head out to the lobby and lawn for games, bounce houses, and water slides. Hot dogs, snacks, and other items will be available for purchase! The night will be capped off with a 15-minute fireworks display at 8:30pm.
This is an awesome opportunity to invite friends from your neighborhood to join you for a great holiday weekend evening!
Parking
Parking for the event is free, though parts of our parking lot will be restricted due to the fireworks staging area. Please also consider using the parking lot west of Highlands, behind the shopping center on the other side of Florence Ely Nelson Park.
food
Food will be available for purchase after the service. A $5 hot dog meal (including chips and a beverage) will be available - to save time, you can pre-purchase your meal below. Trucks selling kettle corn and ice cream will also be at the event, though not available for pre-purchase.
Special Note: there will be no morning services this Sunday.
Highlands Church is located at 9050 E Pinnacle Peak Rd in Scottsdale - just 1/4 mile east of Pima on Pinnacle Peak Rd (map).
Volunteer
We are looking for volunteers to help make this outreach event incredible! We would love your help with food preparation, face painting, inflatables, and more.
Questions? Email us at .