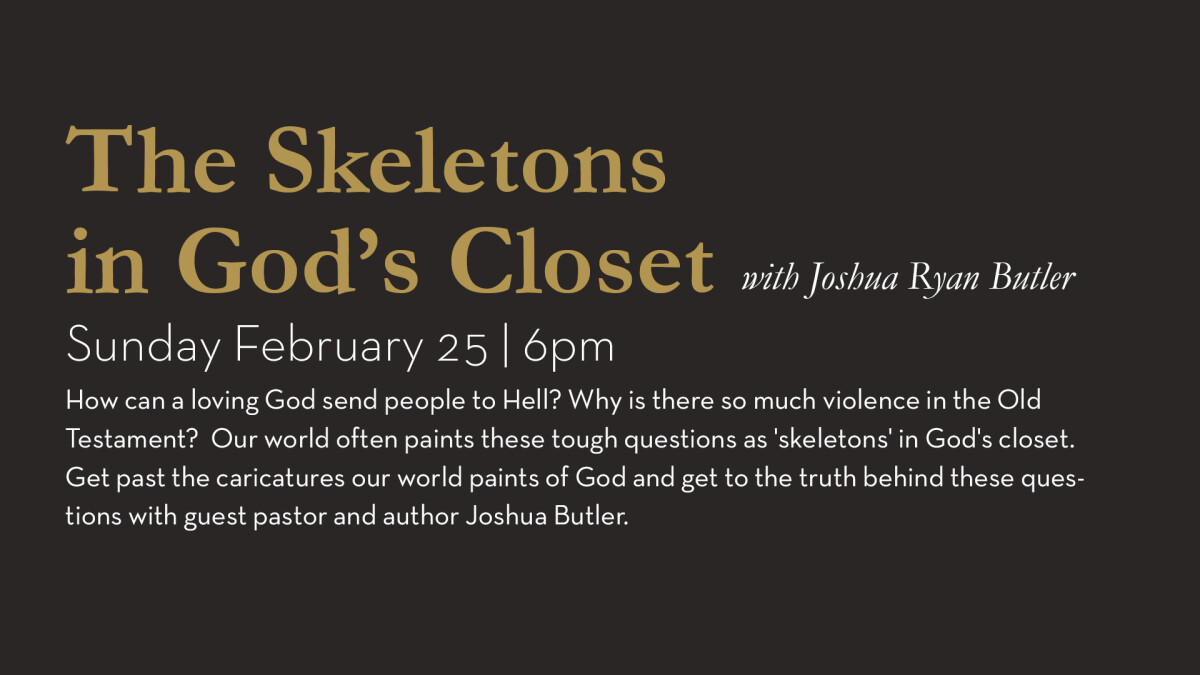 Sunday, February 25, 2018, 6:00 PM - 8:00 PM
Join pastor and author Joshua Ryan Butler for a discussion on The Skeletons in God's Closet - topics like Hell, judgement, and others that we often find difficult to explain to others. Our discussion will pull these skeletons out of the closet to show that they were never really skeletons at all–but part of the good news that God is good and coming to redeem his world.
Joshua Ryan Butler serves as the outreach pastor at Imago Dei Community Church in Portland, OR, and has authored the books The Skeletons in God's Closet and The Pursuing God.