20's & 30's
The 20's and 30's are a time like no other to grow in faith, learn the Bible, put down roots and build a great community of friends. Are you a young professional working hard toward your goals? A dating couple or single person looking for mister/missus right? Newly married and going from "I" to "We"? A new parent trying to figure it out? A young family with kids everywhere? All or none of the above? We would love to meet you!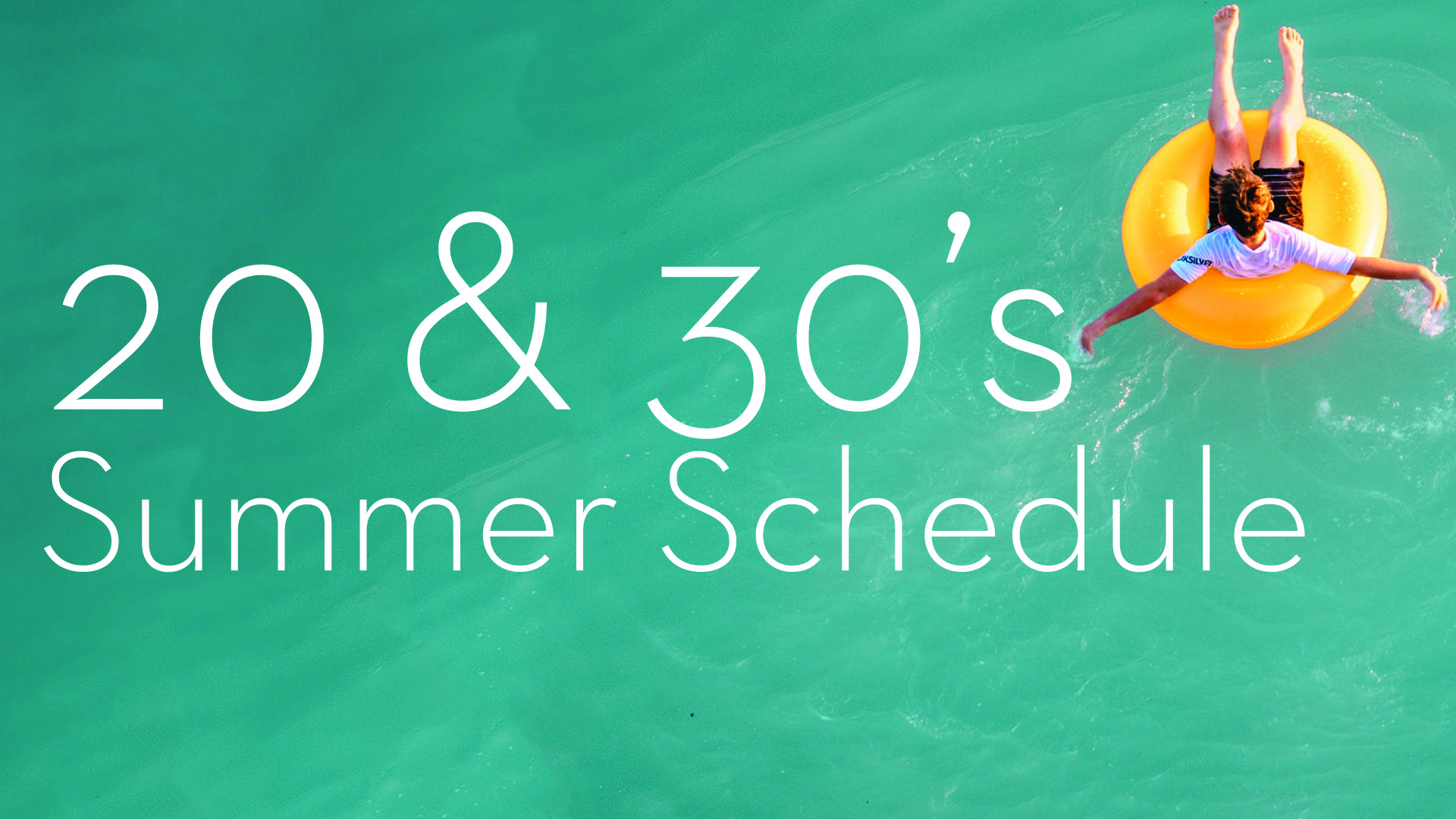 20's & 30's Family Camping Trip - July 6-8, we are heading to the Mogollon Rim to beat the heat and enjoy some good ol' fashion camping! More info...
WOMEN'S MINISTRY
Ruth | A Study of love, loss, and legacy | $20 every Thursday from 9:30-11:15am for 6 weeks beginning May 31st
Highlands Chick Flick | July 23rd from 6:00-8:30pm at Highlands
MEN'S MINISTRY
Mens Groups | Every morning. Visit HighlandsChurch.org/Men to sign up
Guys night at Top Golf | 8:00-10:00pm, June 11, July 9, August 13
20'S 30'S
Wednesday Night Small Group Dinners | June 6, July 4, August 1 | Contact your group leader for details on where you are meeting. | Not part of a group yet? Contact us for details at 480-348-9191, or at .
Pub Trivia at Skeptical Chymist | Tuesday Nights | May 29, June 19, July 17
Water Night | Friday August 3
Regular Wednesday Night services will resume on August 22nd!
Our Wednesday nights (meeting at 6:30pm at Highlands during the school year) consist of Bible teaching, time to casually hang out, and break-out discussion time in small groups. Regular Wednesday night meetings will resume mid-August.
Sign up to join us now!
You can also interact with the 20's-30's community and stay informed on our Facebook Page.
Have kids?
We have great programs for kids of all ages on Wednesday evenings:
Childcare is available for kids age 0-4. Register them at this link. (Cost is $85 for the entire year, and your child only needs to be registered once to be covered for all midweek childcare for the entire year.)
Midweek Madness

is an exciting program for kids in Kindergarten - 4th grade. Register them

at this link

.

Student Ministries meet every Wednesday night at the same time as 20's-30's. Check out the pages for 5th & 6th Grade, Junior High, and Senior High.
No time for dinner?
We know schedules can be tight on weeknights. We'll have dinner available on Wednesdays from 5:30-6:30pm in the Cafe for $5/person from either Chick-fil-A, which includes chips and a drink, or 2 pieces of pizza from Barro's which includes a drink.
Highlands Moms is a group for women with young children. We are a group of moms who are seeking to know what the Bible says about us, our world, and our families. Visit the Highlands Moms page to find out more (childcare is available).
---

Thomas Slager, Pastor of 20's-30's
---
Save
Save
Save
Save